10 Sep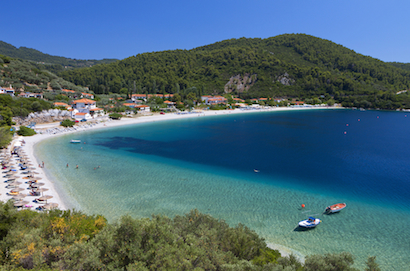 With the intense heat beginning to subside and the crowds of tourists significantly thinning out, the autumn is the perfect time to go on a walking holiday. But where do you go? In a word 'Skopelos'.
Working your way round this beautiful island on foot is the perfect way to become acquainted with Skopelos' unique views, smells and culture.
With a network of paths and trails meandering across the greenest of the Greek islands on the Aegean Sea, there are plenty of walks to choose from.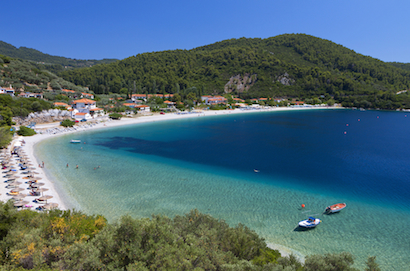 Sounds appealing?
One of the best walking routes on the island is from Skopelos Town to Agnontas. This walk takes approximately four hours and as it rises and descends fairly steeply, is not recommended for less experienced walkers.
As well as being loaded with lush green forests, Skopelos coastline is equally as scenically-mesmerising.
For those wanting to give up the walking boots for the beach towel, Skopelos is home to many great beaches.
One of the best beaches is Milia, which tends to get a little crowded in the summer months, namely due to the great watersport facilities on the beach. Milia beach is also tentatively nudist on its south end. Velanio is another of Skopelos' best beaches, particularly for those who enjoy snorkelling. Velanio Beach is located just four kilometres from the island's main town, Stafylos. Half of Velanio is a nudist beach, which can get fairly crowded in the high summer. However, out of season, Velanio is much quieter with just a handful of bathers lay on the golden sand. For a smaller and quieter beach, head to Glisteri, a beautiful cove that's set against a backdrop of emerald trees.