16 Sep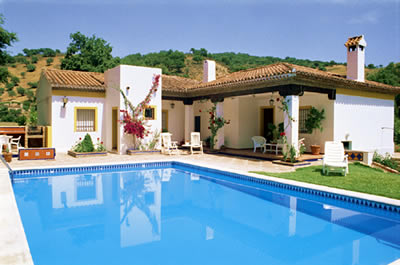 If you are looking to rent a villa in Andalucia and want to make sure you stay well away from the 'concrete jungles', then you may want to consider heading off to Huerta de las Vegas to experience a magical getaway in the most stunning of settings.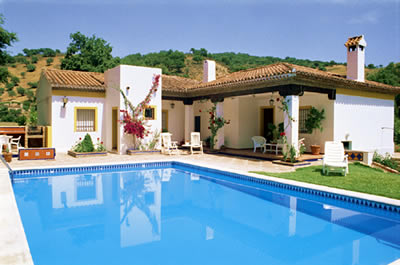 If peace, privacy, tranquillity and harmony, away from the obtrusive reach of any telephone signals, ensuring your phone cannot possibly disturb you sounds like heaven, than Huerta de las Vegas in the hills of the Grazalema Natural Park, Andalucia, Spain is the place to go to satisfy yearnings of serenity.
Situated amidst the woodlands on an acre of Grazalema Natural Park, one of Spain's most ecologically gifted and aesthetically outstanding natural parks lies the irrefutably impressive house known as Huerta de las Vegas.
This spacious and airy three-bedroom, two bathroom property has the capacity to sleep seven. Within its extensive grounds visitors can enjoy relaxing and shading from the warm Spanish sun under shaded terraces. Or for the more action-seeking guests, Huerta de las Vegas's grounds have mini-golf, table tennis and of course a pool to cool down in.
With all this activity and beauty on the villa's doorstep, it would be understandable if you never wanted to leave the Huerta de las Vegas premises. Although exploring the nearby area is advised, if not just to experience the leather produced at Pueblo Blanco de Ubrique. Lying at the foot of a sheer cliff face, this picturesque town has made its mark on the world with the proficiency of its leather products, and is well worth a visit.
The whitewashed hilltop town of El Bosque, is also nearby and as its name 'El Bosque' – Spanish for 'the forest' – suggests is enclosed by the dense and pretty woodlands the Grazalema Natural Park is blessed with.
Prices to stay at Huerta de las Vegas vary, but typically a week's stay in September or October costs, £695. Prices exclude flights and car hire, but can be arranged on request. Book Huerta de las Vegas here.