20 Jan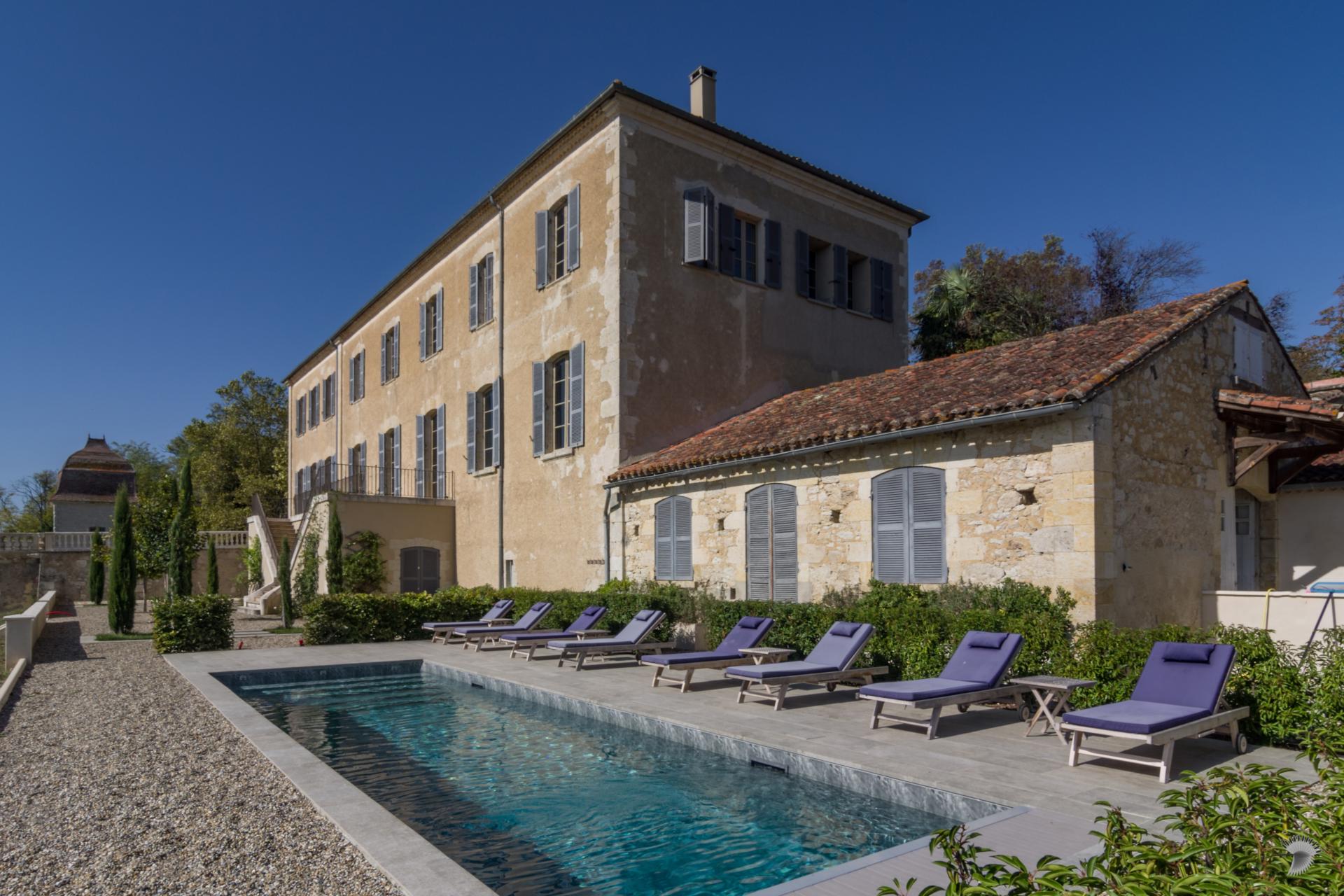 Vintage Travel is thrilled to have Château de Balarin added to our programme of villas in South West France. This beautiful French country château is set in the heart of the stunning Gers countryside, surrounded by vineyards and fields. With four double bedrooms and four bathrooms, Château de Balarin sleeps eight guests in comfort.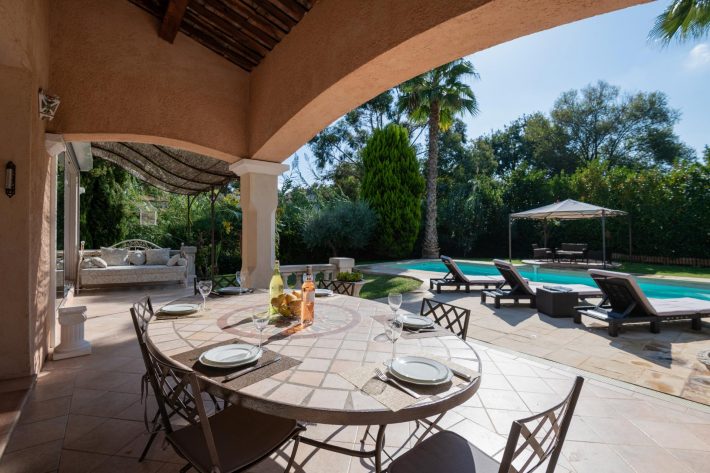 A fine example of a French rural residence, this 16th-century château was stood empty for years, until being renovated to an extremely high standard and re-emerging as an exquisite country home. 
Meandering around the château's extensive grounds is an activity in itself, as within these spacious parkland grounds are the ruins of the original castle, including an observation tower. A pool terrace and private swimming pool also entice guests to spend time outdoors and to soak up the incredible surroundings etched in history and immense natural beauty.
Guests have plenty of choice of where to wine, dine and relax outside, with a large stone balcony, a side terrace with sofas and chairs and a lower terrace fringed by cypress trees.
Internally, the château maintains a traditional style with contemporary elements, including tall and elegant French windows, high ceilings, chequered stone flags, a sweeping cantilever staircase with intricate ironwork, a Venetian style chandelier, and other striking features that combine the rustic with the contemporary with maximum impact.
Leaving the imposing confines of Château de Balarin won't be easy, but when guests can muster the energy to step outside the property's outstanding grounds, they won't be disappointed, as a plethora of ancient villages and interesting local landmarks are on the property's doorstep.
The picture-postcard villages of Montréal and Fourcès are just 5km from the house, both of which are idyllic spots to become acquainted with a traditional way of life the undulating Gascon countryside is home to. Canoeing, boating and other fun water activities are there for the taking at the town of Condom, which is 12km from the chateau.
To take a look at photos of this incredible country retreat in south west France and to make a booking, head to Château de Balarin's webpage here.