12 Mar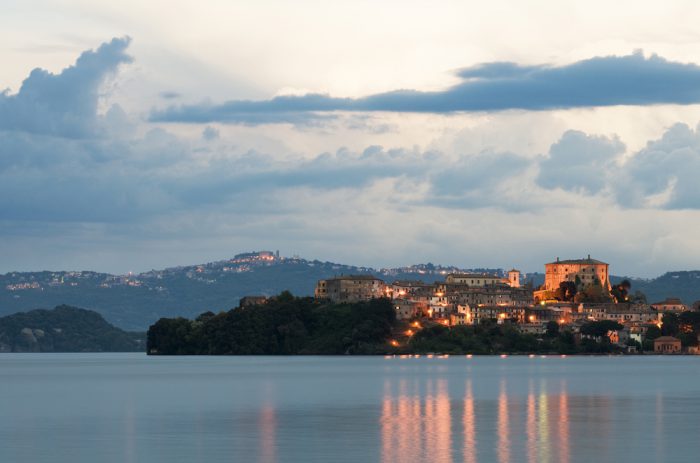 Bolsena has been described as a 'miraculous' lake. This immense crater lake in central Italy lies within the northern area of the province of Viterbo in the region of Lazio. The lake has a circumference of 43km, making it the largest volcanic lake in Europe, boasting a shoreline of beautiful black volcanic sands.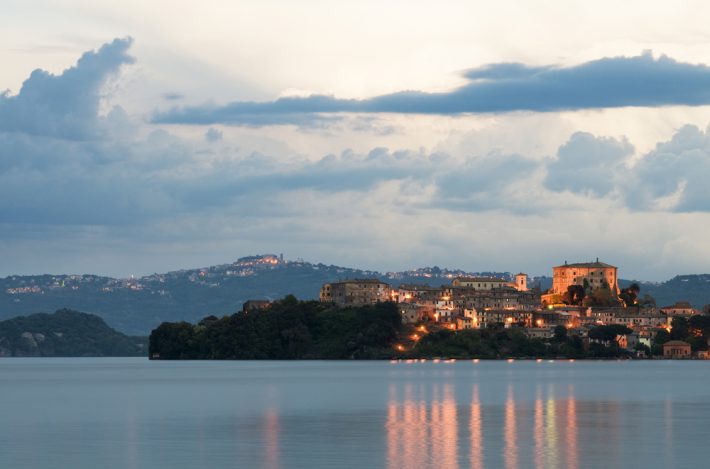 Around its periphery lie many an enchanting town. Montefiascone is one special town that stands on the shores on the south-east side of Lake Bolsena, defined by its beautiful cathedral built by the renowned Venetian architect, Michele Sanmicheli.
Another intriguing town around this remarkable lake is the fishing village of Marta, on the southern shores of Bolsena. Marta is well-known for serving mouth-wateringly fresh fish in its restaurants, washed down with crisp, cold, white Italian wine.
Though if you're in the region of Lake Bolsena, a visit to the vibrant town of Bolsena is quite simply a must. Bolsena is nestled on the eastern shore of the lake, 10km north-west of Montefiascone. This charming town is known as the 'City of the Eucharistic miracle'.
Legend has it that in 1263, Peter of Prague, a German priest, called by Bolsena whilst on a pilgrimage to Rome. The priest was celebrating Mass in Bolsena's Basilica and at the moment of consecration, the Host was transformed into Flesh. The miracle is said to have heightened the priest's belief in the Real Presence of Christ in Eucharist.
There's no better way to find and explore these beguiling lakeside towns and villages than hiring a bike and cycling along the trail stopping off at these Lazio gems.
The sheer beauty of Lake Bolsena and the laidback and authentic charm of the ancient towns boasting remarkable sites and monuments that lie along its shore, naturally attracts a steady trickle of tourists. Though much of this volcanic lake's appeal is owed to the fact it's a far cry from the tourist hubs of the likes of Florence and Rome, a place where you can enjoy peace and tranquillity whilst soaking up traditional Lazio culture.