12 Nov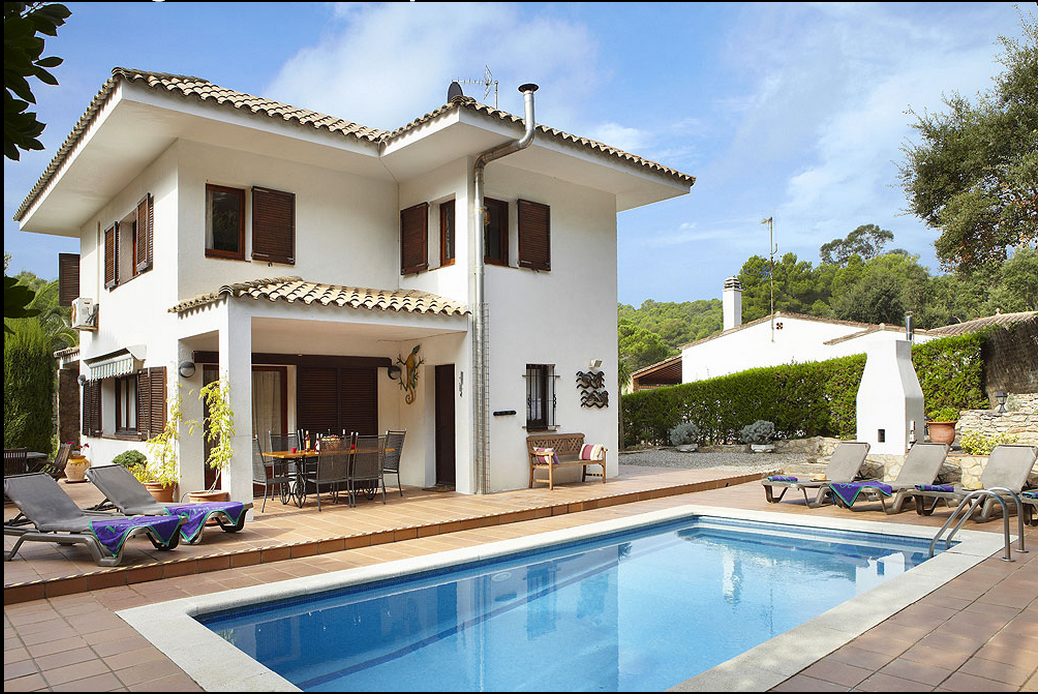 Fancy staying in a beautiful villa that's just a short walk to the beach and the atmospheric bars and quality restaurants of the quaint and charming Catalan fishing village of Tamariu?
The good news is that at Sant Miguel you can.
Recently added to Vintage Travel's books, the three bedroom, two bathroom villa of San Miguel is the perfect accommodation to relax, wind-down and soak up the compelling culture of this twisting, turning and exhilarating stretch of the Costa Brava.
This stylish villa has been furbished to an exceptionally high standard. With central heating throughout, all the mod cons in the kitchen, air conditioning and Wi-Fi, Sant Miguel has everything you'll need to ensure your stay on the Catalan coast is comfortable and convenient.
As with most parts of Spain, there is a real emphasis on outdoor living at Sant Miguel. A large private pool will undoubtedly be the source of endless family fun, as will the barbecue area, where wining and dining under the stars of Catalonia is there for the taking.
A fragrant garden brimming with sweet-smelling pine trees, a synonymous feature of this part of Spain, invites guests to wander, ponder and enjoy.
Though we have to admit, it is Sant Miguel's position that takes its appeal to greater heights.
Less than a 700 metre stroll down a wooden hill you will arrive at the tranquil horseshoe bay of Tamariu. This small fishing village is brimming with character and charm. With a handful of quality restaurants, shops and bars, Tamariu attracts many a discerning travel and battles between the cosmopolitan charm many of these north Costa Bravan fishing villages possess with a timeless appeal that suggests this village and its locals have stood still for centuries.
Further afield the more bustling villages of Llafranc, Calella de Parafrugell, Parafrugell and Palamos are just waiting to be discovered and explored.
From history and culture to precarious coastal walks and spending leisurely days on unspoilt beaches, at Tamariu and Sant Miguel, you have everything a holiday in the sun should have.
For photos, more information, availability and prices to stay at Sant Miguel visit the website at https://www.vintagetravel.co.uk/villa_details.cfm?p_id=207.