28 Jul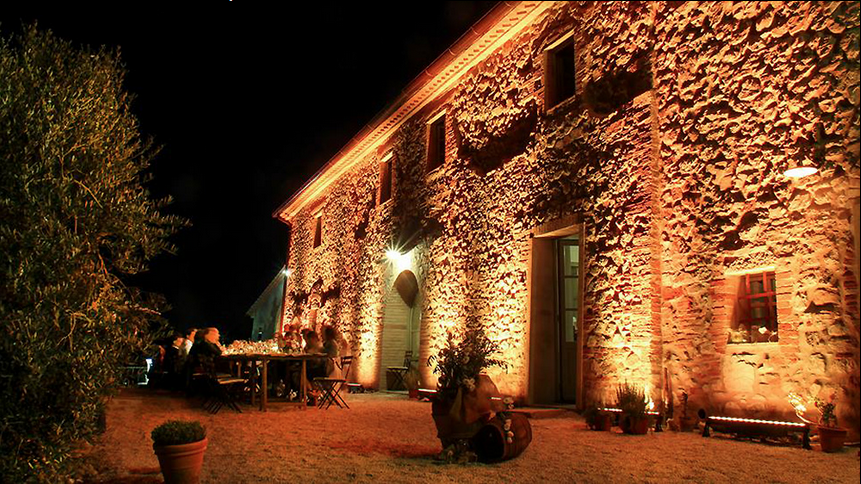 With its hefty stone walls, fireplaces, vestibules, high-beamed ceilings, beautifully tiled floors and even an indoor Jacuzzi; Villa Giovannini simply has to be given the 'wow' factor status. Vintage Travel are honoured to introduce this magnificently luxurious stone villa, set in the heart of the dramatic Tuscany countryside, on to our Tuscan portfolio of properties.
This stunning property is simply huge, sleeping between 18 and 22 guests. With incredible views of the charming town of Volterra and with an impeccable interior, Villa Giovannini would be the perfect Tuscan property to spend a special family gathering.
This beautifully restored country home features nine bedrooms and ten bathrooms, having ample room for large groups of guests. No corner of this stunning house has been left untouched and its interior, which is centred on using natural materials, is both rustic and luxurious at the same time.
There is ample living space on both floors, enabling guests to spread out and relax.
The first floor is comprised of an annexe, with two separate bedrooms with en-suite shower rooms and single beds. The annexe is externally accessed, giving those staying in this fabulous separate accommodation additional privacy.
Two more externally accessed bedrooms can be found on the ground floor, both of which feature picture windows that frame the breathtaking surrounding countryside.
The indoor Jacuzzi is an extra special treat which guests can discover and enjoy.
Externally, Villa Giovannini is equally as impressive. The villa's large private pool is one of several focal points of the extensive grounds. The well-positioned pool certainly makes the most of the incredible views that span across the verdure plains that Tuscany is renowned for.
Another feature of Villa Giovannini's exterior is a dining pergola and pizza oven. In fact with a large dining room inside and extensive dining areas on the outside, guests are literally spoilt for choice when it comes to finding a place to wine and dine at Villa Giovannini.
With a restaurant close to the house, serving traditional Italian fare, dining out is also a convenient option at Villa Giovannini.
The town of Volterra is just 5 kilometres from the house. This small Tuscan town is a stony enclave that boasts a number of ancient remains. In fact in recent years Volterra has attracted global attention, being a setting for the popular Twilight series.
For guests who have yearnings to relax on a beach, the beautiful Tyrrhenian coast is just a 45 minute drive from Villa Giovannini.
To view photos and to find out more information and availability to stay at this country home that certainly has the wow factor, visit: https://www.vintagetravel.co.uk/villa_details.cfm?p_id=2371