14 May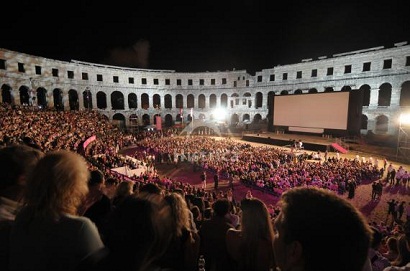 The summer is just around the corner and with the fragrant scent of summer beckoning, thoughts of our impending summer holiday begin to dominate our thoughts.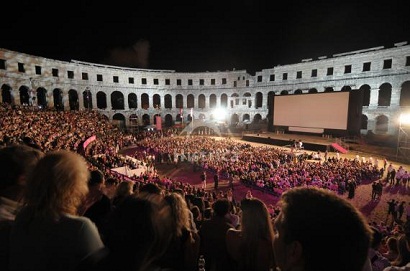 Istria in Croatia is rapidly becoming a popular destination for holidaymakers of all kinds of nationalities and ages, for many reasons. Friendly locals, reasonable prices, lush, rugged and diverse landscapes, beautiful beaches and ancient villages and towns bursting with historic wonders, means Istria is a European holiday hotspot.
Oh yes, and one more reason – the plethora of events and carnivals and Croatia festival 2012, which take place across the region throughout the year.
Take a look at three great events taking place in Istria in July alone.
The Pula Film Festival
From 14 – 28 July, 2012, the Pula Film Festival will be taking place, which, being now in its 59th year is the oldest festival of its kind in the whole of Croatia.
Films of all genres, lengths, age-groups and tastes are put on at various venues across Pula during this two-week festival, including the town's magnificent amphitheatre.
The festival will commence at the fortress Kastel with what promises to be a sensational open-air show.
This highly cultural and atmospheric festival is the perfect opportunity to experience this stunning Roman town, which was built at the end of a beautiful bay.
Seasplash Reggae Festival
If reggae music gets your musical juices flowing then be sure to attend the Seasplash Reggae Festival, also held in the fascinating town of Pula.
Running from 19 – 22 July, 2012, Pula will be home to a host of reggae bands from around the world, attracting an audience as culturally diverse as the festival's performers.
This year, the Seasplash Reggae Festival will be celebrating its ten-year anniversary, so be prepared for some extra-memorable and hedonistic celebrations!
Croatia Open ATP Tennis Tournament
For the more sports-minded amongst us, a trip to Istria to witness the Croatia Open Tennis Tournament might be more up your street.
Taking place between 5 and 15 July, 2012, in the coastal city of Umag, this annual tennis event attracts top-class tennis players from around the world. Last year saw the Ukrainian ace, Alexandr Dolgopolov win the men's event.
Although unlike many other large tennis tournaments, there is a huge emphasis on 'having fun' at the Croatia Open ATP Tennis Tournament, with many fun events put on for all the family!