15 Mar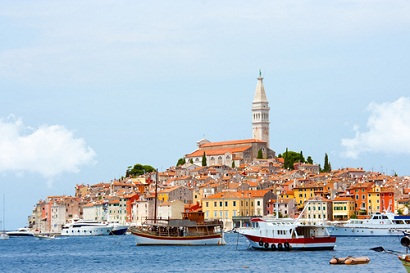 There is a common accord among many travel writers and authors about Croatia that Rovinj in Istria is one of the most attractive and beautiful towns on the Mediterranean. Now given the sheer volume of exquisite, beautiful and utopic towns the Mediterranean is blessed with, this extensively established remark about Rovinj is really quite a compliment!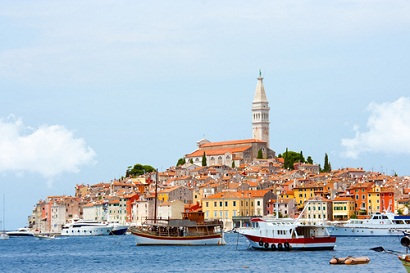 In radiating so much beauty, charm, history and culture, whereby stone-paved streets are overshadowed by Renaissance town walls, inspiring architecture, stunning churches and a mass of roof terraces, Rovinj attracts thousands of visitors from all over the world.
From admiring the colourful underwater world of the Adriatic seabed at the Rovinj Aquarium, to visiting the town's museum, which often features modern art exhibitions, there is plenty for visitors to do and see in Rovinj.
One 'unmissable' Rovinj site is going to see the baptismal font of the Holy Spirit. This hexagonal-shaped building is the oldest relic remaining in the beautiful Lokva Square.
Rovinj's Franciscan Monastery is another 'must see'. Created in the 18th century with an entirely Baroque style, this magnificent monastery and church contains a museum and library.
Asides the hordes of ancient and architectural marvels that lure travellers from all over the world to its quaint and interesting streets, Rovinj is home to many remarkable events throughout the year. One such stimulating event is the Etno Film Festival 2012, which is held in Rovinj every year at the beginning of April.
This free event features numerable Croatian and international ethnographic and documentary films. Many of the films that are selected to be shown at the Etno Film Festival 2012 deal with the contentious issue of ethnic identity and integration, as seen through the eyes of directors from across the globe.
Accompanying the many film screenings put on during the festival, presentations are made by leading figures of contemporary Croatian and international film, as well as music performances and an evening concert.
For more information on the Ethno Film Festival 2012 visit the official website at etnofilm.com.