17 Jan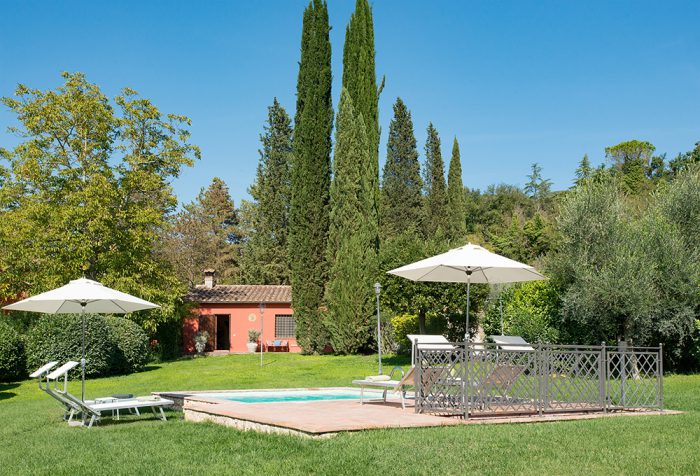 La Casetta is a delightful cottage located in the heart of beautiful Italian countryside, just 3km from the town of Giove in the Umbria region of Italy.  This beautiful terracotta-hued cottage has two bedrooms and two bathrooms, sleeping four guests.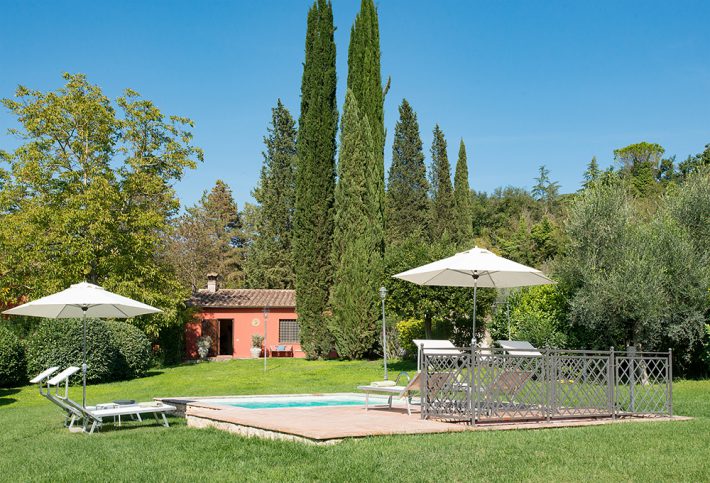 Vintage Travel is thrilled to have added La Casetta to our programme of properties in south west Umbria. This single-floor property offers convenient living accommodation, that's inviting, warm and comfortable.
With chunky beams overhead, cool tiles underfoot, and crisply-painted walls in between, La Casetta oozes traditional Umbrian charm but with a modern twist. Guests can get online with ease on the property's Wi-Fi. An open-plan living/dining room leads to an outdoor terrace, and a fully-equipped kitchen leads to both front and rear terraces, making al fresco wining and dining super convenient.
La Casetta's exterior is a true delight to spend time in, soaking up the peace and tranquillity this part of Umbria is blessed with. These enclosed grounds comprise of a well-maintained lawn, bordered with impressive urns filled with olive trees.
Set within the verdant lawn is a sparking cobalt swimming pool and patio area, the perfect place to lie about in the sun and enjoy a good book!
As well as exploring the beautiful ancient town of Giove, where you can take your pick from a good selection of restaurants to sample authentic Umbria cuisine, the hillside town of Amelia is just 16km from the house. Believed to be the oldest village in Umbria, Amelia is rich in history and tradition. The walls that surround Amelia's old town were built in Roman times.
What's particularly appealing about La Casseta is the fact it is accessible to so many of Umbria's fascinating cities and towns, including Orvieto, Viterbo, Terni and, let's not forget, awe-inspiring Rome.
If you would like to read more about La Casseta, view photos and check availability and prices, visit the cottage's webpage.