06 Nov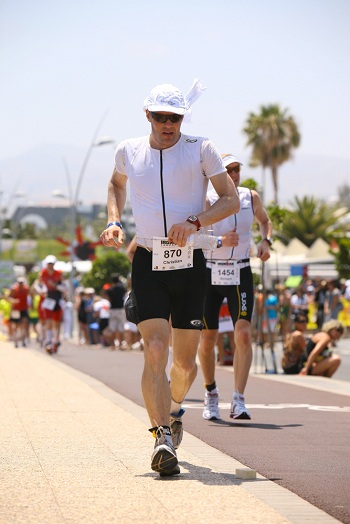 Being one of the world's most exceptional centres for volcanic studies, Lanzarote boasts some of the most breathtaking panoramic volcanic landscapes on the globe. Another positive attribute of Lanzarote's geographical position other than its celestial vistas, is its year-round warm climate. Like all the Canary Islands, Lanzarote is affected by two weather systems – the high pressure of the Azores and the permanent warm airflow from the neighbouring Sahara desert, both of which help maintain a stable climate, with the annual average being 21 degrees Celsius.
It is therefore not surprising that Lanzarote has remained a popular tourist destination for more than 40 years, particularly in the winter months, as the island provides a sunny relief from the relentless cold and wintry weather of the UK and even many other parts of Spain. Although Lanzarote's climatic qualities do not stop at luring a constant trickle of year-round visitors. Its mild weather conditions, ideal terrain and inspirational views, means Lanzarote is the ideal location to promote the mental and physical health benefits of sports.
Being the ideal haven to learn, participate and train in sports, it seems only natural that Lanzarote holds an annual marathon.
If you are looking for a reason to travel to Lanzarote and discover many of this magical island's charms, including its vibrant capital Arrecife, then participating in the Lanzarote Marathon on 28 November 2010 is a good excuse.
Runners of all abilities and ages will be gathering on the streets of Arrecife to take part in this particularly vivacious sporting event, which includes ¼, ½ marathons as well as children and team races. The course, which takes competitors through the Arrecife's charming streets, across its beautiful new promenade and past many interesting sculptures made by local artists, was designed by Jose Carlos Hernandes Cabrera, the Canary Island's most prominent runner.
Rafa Botello, another exalted local figure in the world of sports who participated in the Beijing Paralympics, will be competing in the wheelchair category, and will sure to thrill the eagerly awaiting throb of lucky spectators.
Unlike most other marathons and major sporting events in which an entry fee is required, the Lanzarote marathon 2010 is free to enter. For further information about the course, prizes and entry visit:
www.sportstoursinternational.co.uk/running/lanzarote-marathon