08 May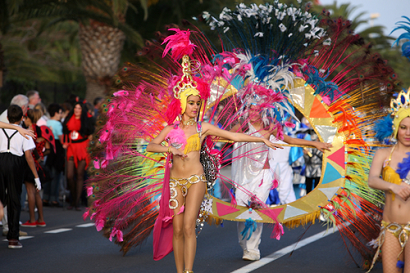 In Spain a festival is a more than a regular occurrence, it is an uncompromising ritual and you rarely have a month go by without a fiesta in some form or shape taking place. Lanzarote is no exception to that unwritten rule and there will be plenty of joyous celebrations taking place on this fabulous island during the summer months.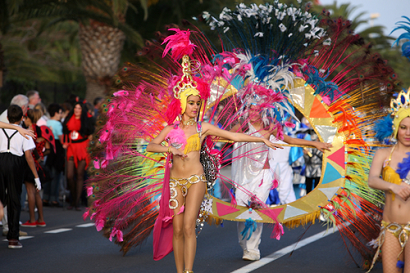 Here's a rundown of the Lanzarote summer festivals 2013:
On May 18 there is the Lanzarote Iron Man competition, which always includes a post competition bash. Within a week of the Iron Man you may find yourself near to Montana Blanca and on Friday May 24, the locals will be holding their annual fiesta, complete with dancing and the band plus plenty of food and drink, such as the small pork Spanish fiesta delicacy, 'Pinchos', which are basically spiced kebabs or skewers and are perfect when washed down with an ice-cold Spanish beer.
Canary Island Day is on May 30 and the fiesta commemorates the autonomy granted to the Canary Islands back in 1983. The whole of the island on this special day celebrates in especially vibrant and memorable style.
On June 13, 2013, there will be a festival in Guime where one can expect the usual late night revelling, which usually lasts way beyond the dawn. In fact at a Spanish fiesta many Spaniards will only leave their house to go out for the night at around one in the morning and they may well find that they are early arrivals!
Then there is the Noche de San Juan or the Night of St John on Sunday June 23. Bonfires are lit which would not be allowed on the Spanish mainland in the summer months due to fire risk, but as Lanzarote is volcanic and sparsely vegetated, bonfires are permitted.
The next day – if you can stand the pace – could see you at a fiesta in Haria, where you can expect all the usual partying and on the Saturday June 29 yet another fiesta in Maguez.
July and August follow pretty much the same heavy partying schedule and in fact, Lanzarote's legendary fiesta calendar only eases off, albeit slightly, in December.