26 Jul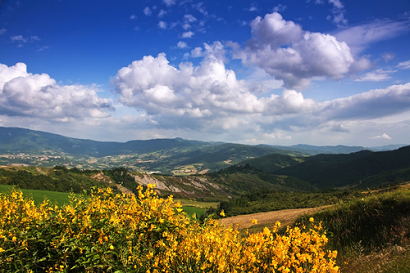 Unlike the more popular neighbouring regions of Umbria and Tuscany, Le Marche remains much less well-known and tourist free. Comprising of both mountains and the sea, Le Marche is home to a varied cuisine that is as distinct as it is delicious.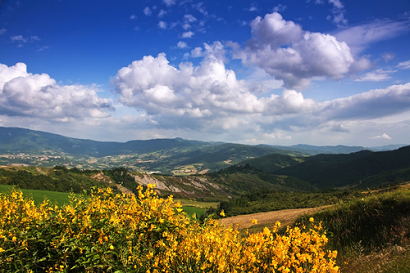 Take a look at three delicious Le Marche local dishes.
Crema Fritta
On the outside crema fritta – fried cream – doesn't sound too appealing. However, crema fritta is the vital ingredient into what makes many a legendary Italian dish so distinct tasting and delicious.
You can even eat crema fritta on its own. The cream is cooked and is stored in the fridge overnight. It is then coated in egg and breadcrumbs and is deep-fried on skewers.
Crema fritta is best eaten alongside a glass of crisp sparkling red wine known as Vernaccia.
Ciauscolo
Ciauscolo is a smoky pork sausage that is given a rich and deep flavour with garlic, fennel and vino cotto. Vino cotto is a non-alcoholic 'cooked wine' that possesses a unique flavour that is both sweet and sour.
In Le Marche, ciauscolo is typically served on toast or with a hunk of rustic bread.
Brodetto all'Anconetana
This mouth-watering fish soup is traditionally made with 13 different types of shellfish and fish, each of which supposedly represents each person at the Last Supper. Brodetto all'Anconetana is a tomato-based soup, which is rich with fresh flavours of the sea.
In the autumn the annual Brodetto and Fish Soup Festival takes place in the beach resort of Pesaro.
The perfect accompaniment to Brodetto all'Anconetana is a crisp and tangy glass of Verdicchio, one of the region's most famous wines.