20 Jun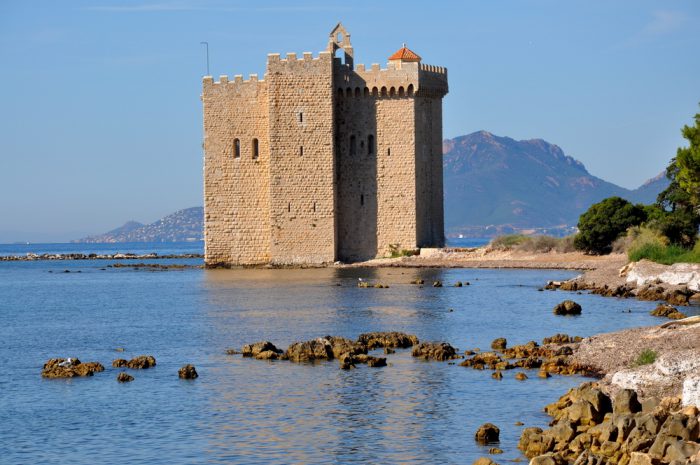 In a time where many small islands have been overtaken by modern tourism, the island of Saint Honorat on the Cote d'Azur has, to a great degree, blunted the tide of tourist development. This can be pinned on the thankfully stubborn resistance from the monks from the Lérins Abbey.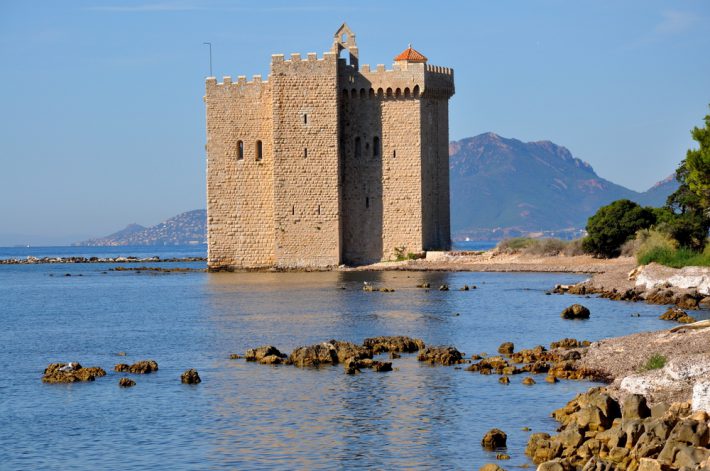 The island of Saint Honorat and Lérins Abbey is only a thirty-minute boat ride from the busy town of Cannes, which is of course a mecca for tourists. Frequent ferry crossings take visitors from Cannes to Saint Honorat for people who want to get away for a bit of peace and quiet, a time to recharge their batteries before returning to the mainland. Many hundreds of people each year stay in the Lérins Abbey for periods of time, as a retreat and a place to study.
Saint Honorat is a lovely little island, and one of the last places in the Mediterranean where you can find wild geraniums growing. It also has a fresh water spring, which is most unusual on a small island surrounded by salt water.
These days there are about 25 monks, living a basic reclusive existence under the patronage of Saint Honorat, who according to legend rid the island of snakes in the 5th century. The monks live by the labours of their own hands, which in modern times has been by producing what has become an internationally famous wine from their mourvèdre grape, known for its intensity and fresh pallet.
The monks have seven hectares dedicated to the growing of the vines, but also grow them in the 'Charity enclosure' a new plot financed through donations. 500 bottles of this wine are auctioned each year, and the money goes to charitable causes. The earth of the island is very rich in nutrients and there is little need for fertiliser, augmenting the appeal of Saint Honorat wine.
If you're seeking some solitude in the most stunning of surroundings during your holiday on the Cote d'Azur, you're unlikely to be disappointed with the island of Saint Honorat, hailed as a haven of "greenness, freshness and serenity."