10 Jan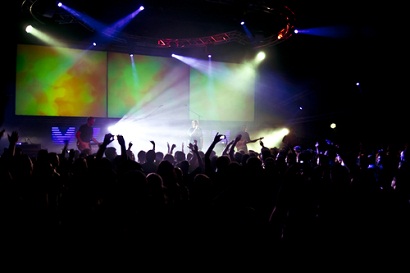 Brittany and its brilliant love-affair with music festivals! Music festivals in Brittany take place throughout the year, in fact there is rarely a weekend in the province when some kind of musical event is not livening up the crisp and clear Breton air.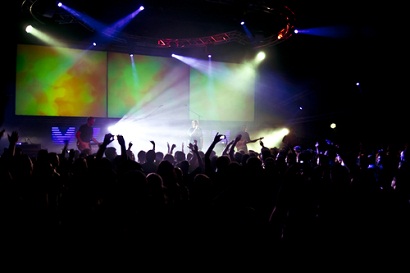 Les Hiverautes festival 2013
Ensuring springtime on Brittany gets off to a rocking start is Les Hiverautes festival which takes place in the town of Quimper.  Held annually since 2000, this buoyant festival has proved to be an ongoing success, attracting a mounting crowd of festival revellers with each passing year. As Bretons simply love their music, the success Les Hiverautes comes easy for the promoters because everyone wants to go to the show!
Les Hiveraults festival of rock will take place on 6 – 9 of March 2013. A dozen or so acts will take place at the Theatre Max Jacob and ten other local groups will play at the Zik-Zak k-ti venue.
Panoramas Festival 2013
Next in line comes the Panoramas Festival held at the Breton town of Morlaix. This equally as popular music festival in Brittany has a mix of rock, rap electro and various other musical styles. Camping takes place and Panoramas has all the ingredients of a mini Glastonbury. Held in April every year, this festival is famed amongst other things for its concert by the swimming pool!
Other festivals take place around Brittany as the year moves on. The Route du Rock at St Malo and the Vieilles Charrues are among the biggest rock music festivals in France, the latter being huge, attracting even greater numbers than the United Kingdom's Glastonbury.
Bryan Ferry, Iggy Pop, Motorhead, Franz Ferdinand and Babyshambles are just a handful of the acts which have appeared here since the festivals conception in 1992.
It is not only contemporary music which blasts out over this music loving corner of France as there is a music festival to suit all tastes. For example, the Vannes Jazz Festival has been a regular event in Brittany for over 30 years featuring such artists as, Herbie Hancock, Stephane Grappelli and the legendary Taj Mahal. Many traditional folk music festivals also take place in Brittany throughout the year.
Brittany is certainly a region which takes its music seriously enough to put on a massive variety of gigs and festivals. If you happen to be in this culturally unique corner of France in March or April this year, be sure to drop in on Les Hiverautes in Quimper and the Panoramas Festival in Morlaix – and experience a Breton version of Glastonbury!
Maybe you would be interested in staying at one of Vintage Travel's luxury villas in Brittany during these festivals – just click the link!