23 Oct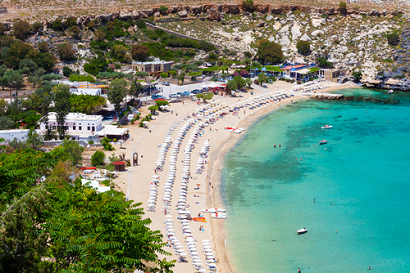 Lindos on Rhodes – A top contender for the paradisiacal worldwide travel destinations (if there was such an award).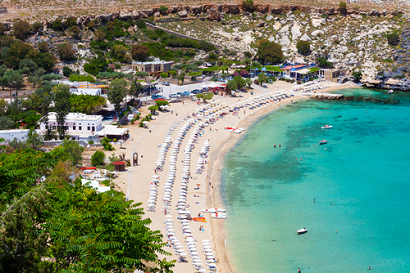 The town of Lindos has justifiably been referred to as being the jewel of Rhodes. This picturesque and historic seaside town has seen stonemasons through the ages as well as fighting men and warrior kings. These heroes' legacies are still visible in the ancient ruins left behind to remind us of who once trod on the island long before we laid out our towels on the beach.
Lindos was founded in the 10th century B.C. by the Dorians, who were led by King Tiepolemus of Rhodes. The town was a major trading centre and meeting place between the Greeks and Phoenicians. It is said that the Apostle St. Paul landed here when a storm forced him to take shelter in a bay on the island.
Today Lindos is a great place to idle away the day on the beach and visit a taverna or two. Photo opportunities abound as old men leisurely ramble around on donkeys, with white-washed houses, the deep blue sea and equally as azure sky creating a perfect background that can only found in Greece. When it comes to paradisiacal worldwide travel destinations, Lindos has to be a contender.
The Acropolis at Lindos was a complicated building for archaeologists to fathom due to the fact that the first people who built upon the site got it spot on. Successive regimes rebuilt, added, fortified and rebuilt again. Today it is the building work completed by the knights of St. John which dominates the building. Snippets of archaeological marvels from the 4th century B.C. are however also visible on the ancient building.
Other famous sites to see in Lindos include the 13th century Greek Orthodox Church of St. Peter, the Doric Temple of Athena Lindia, the ancient Greek Theatre, the Church of St. Paul and the Byzantine Panagia Church and bell tower, to mention just a handful.
Lindos is a truly historic and extremely interesting place to visit and has the added bonus of being blessed with great beaches accompanied with many atmospheric and friendly bars and restaurants.
With all the above in mind, you may want to take a look at Vintage Travel's luxury villas in Rhodes!