18 Mar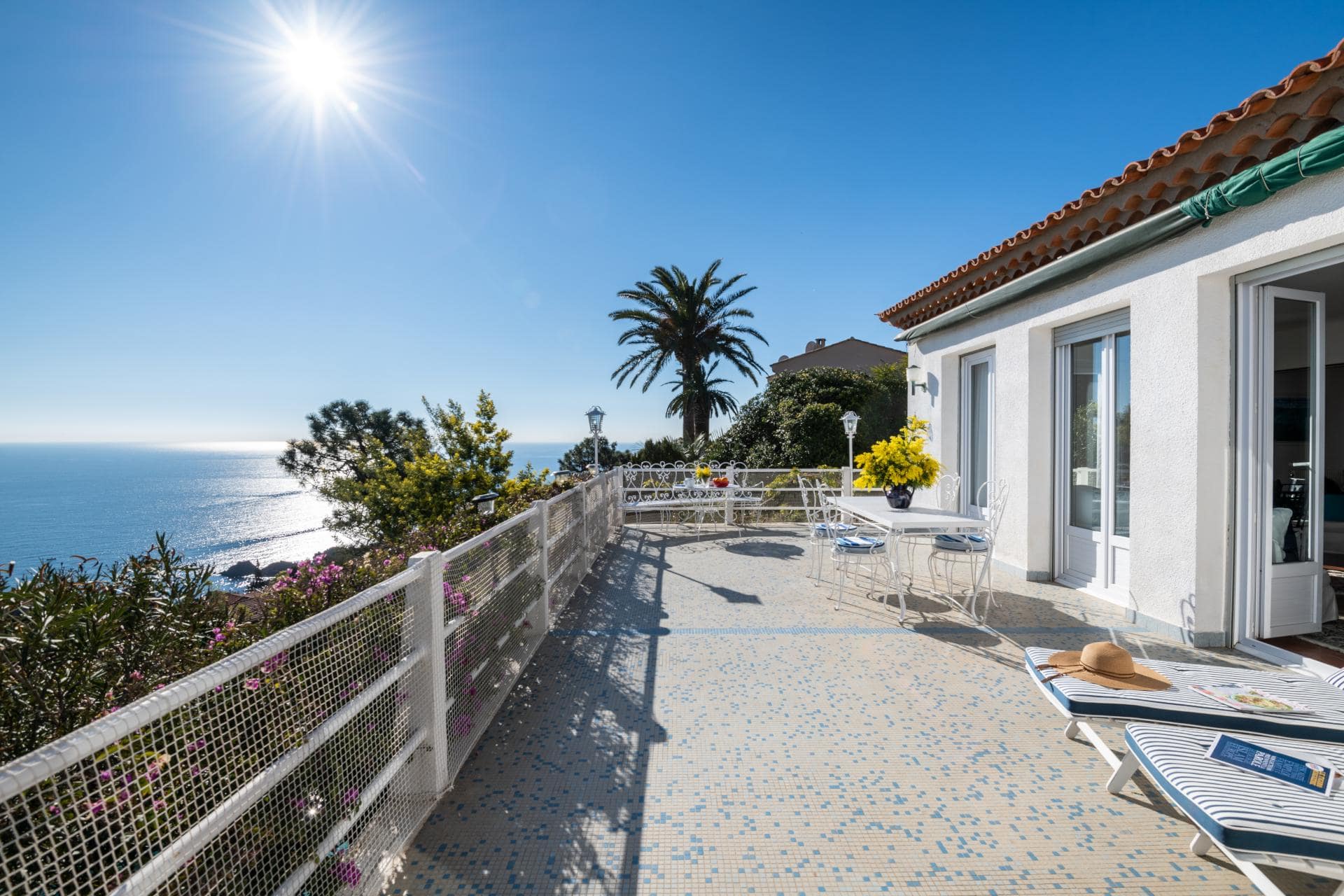 Vintage Travel is delighted to welcome the beautiful villa of Vue Lérins to our programme of high-quality villas with private swimming pools on the Cote d'Azur.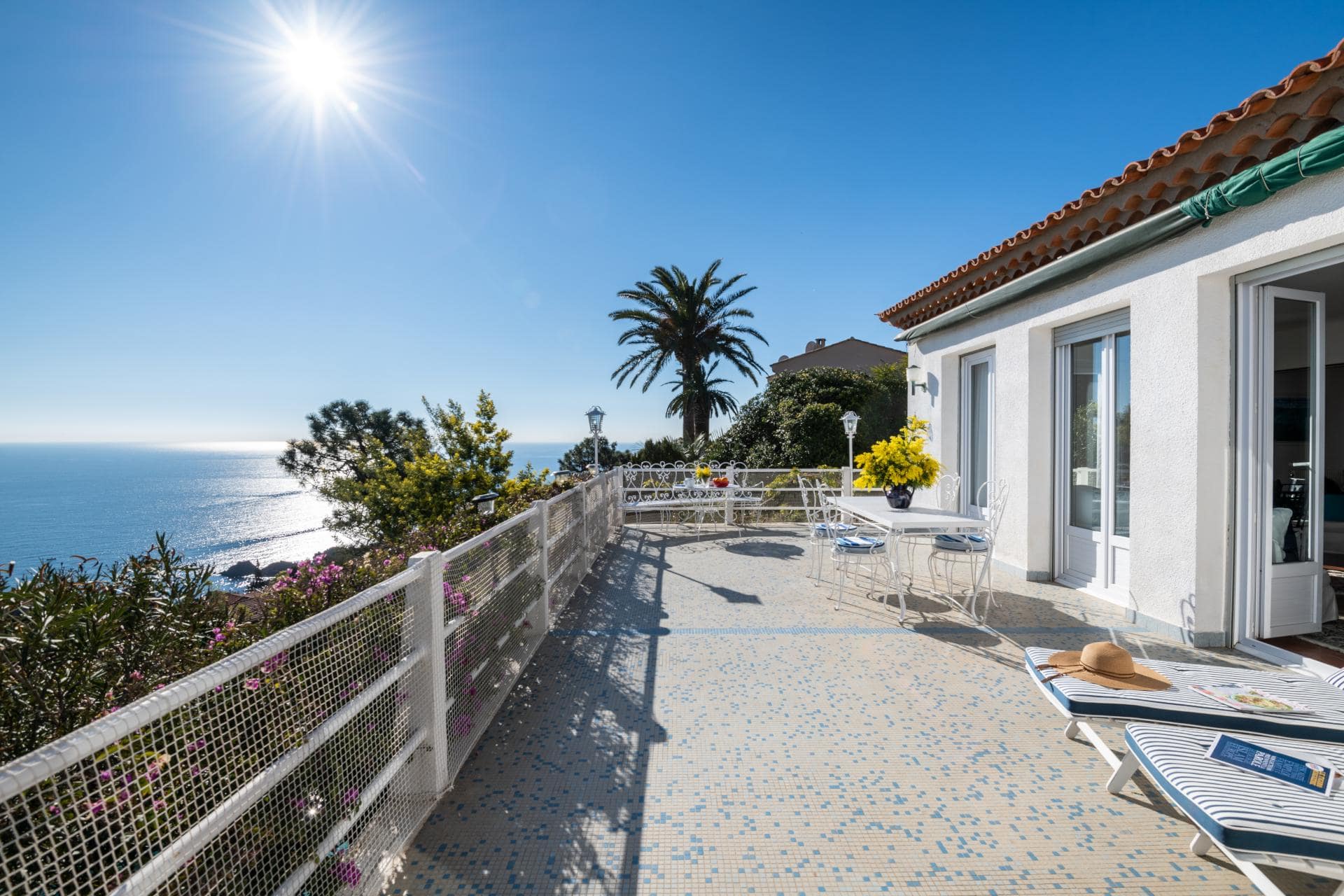 This stunning contemporary villa has two double bedrooms and one bathroom, sleeping four guests. Vue Lérins boasts one of the most enviable positions on this exclusive stretch of coast in the south of France. Perched on a hillside of the Estérel mountains, the villa sports magnificent views of the azure water of the Mediterranean below and the 'Iles de Lérins' lying off the coast.
For guests wanting to experience the glamour and glitz the Cote d'Azur is world-renowned for, the exquisite town of Cannes is just 13km from the house and the vibrant city of Nice is just a 50-minute drive away.
Sporting such a sought-after location that's surrounded by scenic splendour, Vue Lérins is, justifiably, geared towards making the most of al-fresco living in the Cote d'Azur's warm and sunny climate.
The villa's well-maintained garden is busting with the vibrant colours of bougainvillea, tropical plants, hibiscus and more, providing a stunning colour contrast to the cobalt sky that hangs overhead and the sapphire tones of the Mediterranean below.
Vue Lérins' outdoor terrace with dining furniture and a barbecue is the perfect place to relax, eat, drink and read a book, whilst taking in the incredible natural environment that surrounds you.
Delightful lower level terraced gardens with mature shrubs lead to steps that ascend to the villa's stunning private pool where guests can cool off and, again, take in the remarkable views.
For more information and to view photos and make a booking to stay at the fabulous Vue Lérins, visit the villa's webpage here.