04 Oct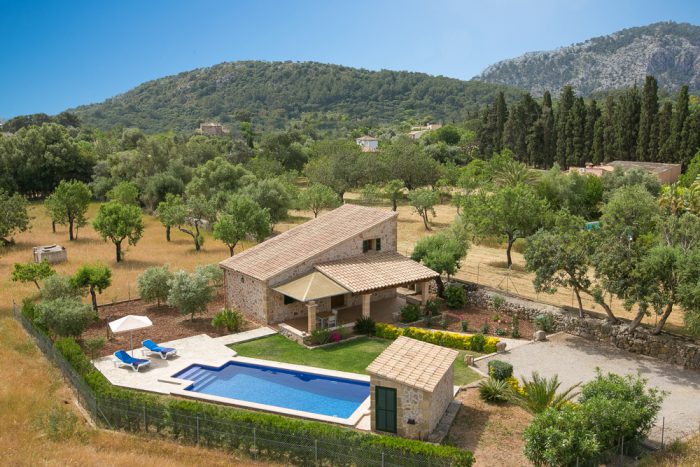 Cited as the 'perfect Mallorcan town', Pollença certainly offers a great experience for all who visit it. The cobbled streets and relaxed café culture of Pollença can be found on the eastern edge of the Serra de Tramuntana, nestled between two hills, each topped by a dominant sacred monument.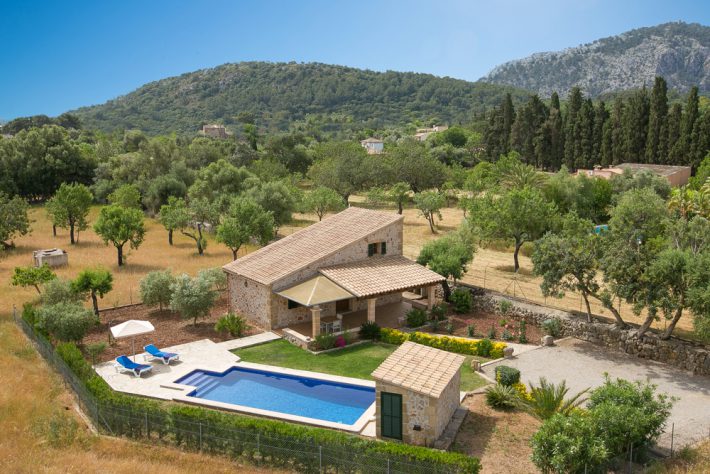 If you are heading to Pollença and are looking for accommodation to do the town and this whole region of the island the justice it deserves, we recommend a stay at the fabulous cottage of Ca Na Reieta.
With one bedroom and one bathroom, Ca Na Reieta can sleep just two guests and being tucked within scenic and peaceful surroundings of shrubbery, fields and mountains in the distance, is perfect for honeymoons or couples wanting a romantic getaway.
Ca Na Reieta tastefully combines many traditional features with unique artwork and a stylish open-plan décor. A mezzanine bedroom, where imposing wooden beams hang above the bed, is the villa's only bedroom. It's a truly cosy place to snuggle up within the rural Mallorcan landscape!
Outside, guests can enjoy a glass of wine or a coffee in the morning on Ca Na Reieta's open and closed terraces. A built-in barbecue provides convenient al fresco cooking. Though it's the private pool that is the real focal point of the villa's exterior, the perfect place to soak up the sun, as well as the incredible mountainous vista that surrounds Ca Na Reieta at every angle.
The Roman town of Pollença is just 1.2 kilometres from the cottage, where guests can discover one of the island's most celebrated and emblematic towns. 5.3 kilometres will bring you to the Port of Pollença and its fragrant coastal pathway lined with pine trees. Seafood lovers are in for a treat at the Port of Pollença, as it's well-known for its quality seafood restaurants.
To view photos, check availability and book to stay at the fabulous Ca Na Reieta, visit the villa's official webpage.