20 Nov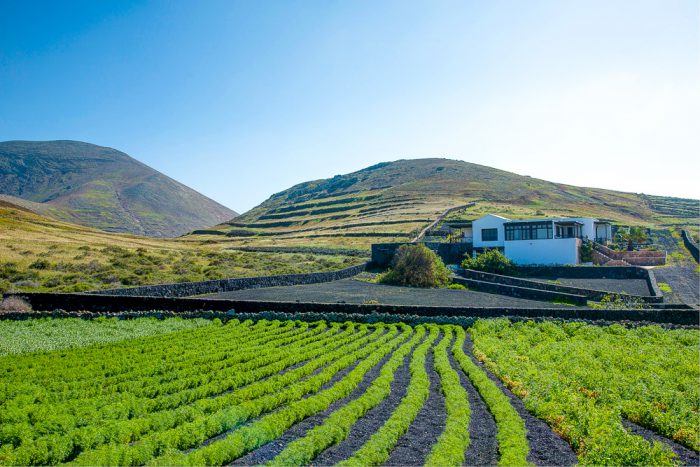 With a volcanic landscape that's unrivalled anywhere, a coastline interspersed with beautiful beaches and an appealing year-round climate, there's plenty of reasons to visit the popular Canary Island of Lanzarote.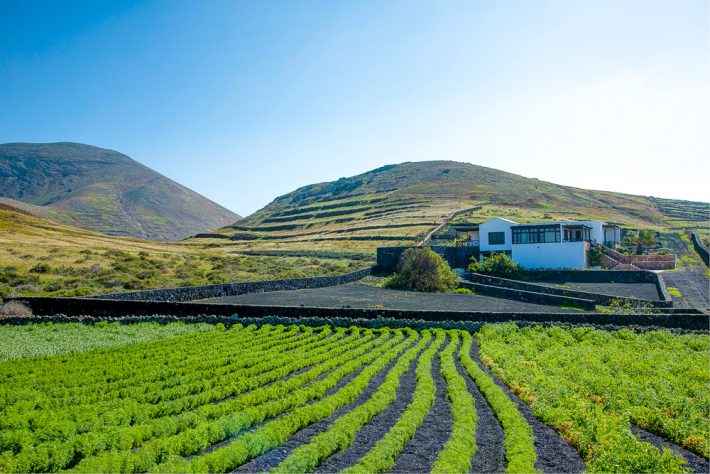 If you are thinking about heading to this sun-soaked island and are looking for somewhere to stay for a self-catering holiday, look no further than the fabulous Villa La Acequia.
This stylish villa comprises of three bedrooms and two bathrooms, sleeping up to six guests. The villa is owned by a carpenter, which is evidenced by the many unique and quirky carved furnishings and fittings scattered around the property.
With a soft seating area in the gallery room with windows that look out to the jagged peaks in the distance, the verdant rolling meadows in the foreground and across to the sea, Villa La Acequia really makes the most of the compelling Lanzarote scenery that surrounds it.
Villa La Acequia is just a short walk from the village of Tinajo, one of Lanzarote's most charming villages. With a colourful history, a lively market, a farm museum, and being home to Lanzarote's biggest annual fiesta, visiting Tinajo, a town that has seemed to have stopped in time, is a truly pleasant and memorable experience.
After experiencing authentic Lanzarote village life, guests staying at Villa La Acequia can enjoy walking within the incredible landscape of the untouched Timanfaya National Park, which lies to the west of the villa. Home to an inimitable lunar landscape of colourful dormant volcanoes, it's hardly surprising that every year, around one million people visit the Volcanic Park at Timanfaya.
At Villa La Acequia, the sea is also easily reached, with the exhilarating beach of Famara just 20 minutes from the house, known for its dramatic sweep of sand.
If swimming in the sea, hiking amid dormant volcanoes and meandering around one of the most charming villages on the island isn't enough activity, you could always take advantage of the gym and the swimming pool back at Villa La Acequia.
You can view photos and check out the availability for this beautiful villa in the heart of traditional Lanzarote on La Acequia's webpage.