13 Apr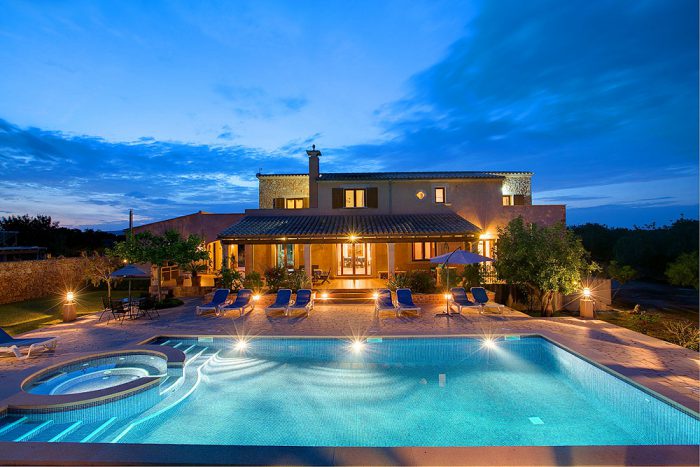 Looking for a villa to house a large party holidaying together can be challenging. Fortunately, you're in the right place as Vintage Travel has a whole host of villas on our books, sufficiently spacious to cater for large groups…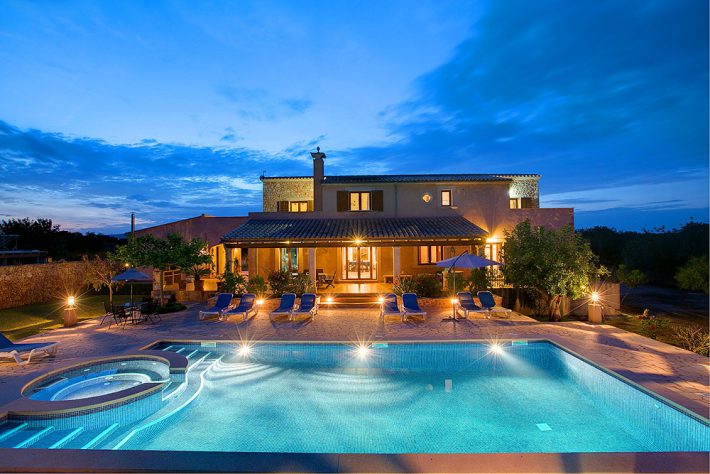 Here's three fabulous villas in unspoilt parts of Europe that are designed for large parties.
Sa Marina, Cala Sa Nau, Mallorca
With six bedrooms and six bathrooms, the large and spacious villa Sa Marinacan easily sleep up to 12 guests.
This beautiful rose-coloured villa has been given a Vintage Travel 'wow' property seal of approval. Huge and imposing, Sa Marina is tucked away in Mallorca countryside at its most idyllic and yet is just a 10 –15-minute drive from the fantastic beach resorts of Cala d'Or, Cala Figuera and the village of S'Horta.
Lay at the foot of this wow-status villa is a huge private swimming pool where a party of 12 will be able to simultaneously splash about it the water –the mind boggles!
Château des Vignes, Carcès, Var, France
For parties of 10 –12 looking for a memorable place to stay in near the laidback village of Carcès in Provence, France, let us introduce you to the beautiful family home of Château des Vignes.
This elegant rural retreat comprises of five bedrooms and six bathrooms, sleeping between 10 –12 guests in comfort. Château des Vignes is located amidst an idyllic backdrop of olive groves, vines and woodland, the perfect setting for a tranquil holiday in Provence.
The attractive and traditional village of Carcès is just 3km from the villa, where you'll find plenty of shops and restaurants to become acquainted with life in this beautiful region of Provence.
The idyllically-named Casa Milly is another great property for larger parties looking for accommodation near the swinging town of Lucca in Tuscany.
This lovely stone property has six bedrooms and five bedrooms, which can cater for up to 12 guests. Casa Milly has been lovingly restored from the ruins of a medieval farm. The country home is nestled amongst the most inspiring of Tuscan countryside, abound by verdant meadows, woodland and rolling hillsides in the distance.
With two of the bedrooms located in an annexe, Casa Milly is perfect for parties comprising of two separate groups that would like their own privacy.