20 May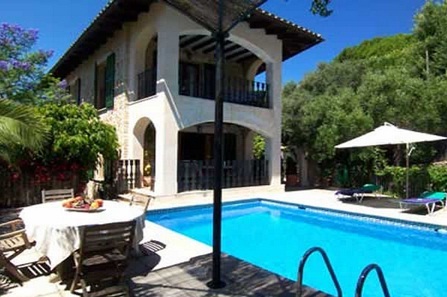 Villa Valldemossa – Luxury 4 bed villa in Mallorca, a romantic retreat strategically positioned close to the home of a great composer.
For pianists, classical music enthusiasts and even folk dance fanatics yearning for some musical inspiration in the most inspiring of locations, a stay at Villa Valldemossa on the island of Mallorca may be just the ticket?
With Mallorca not boasting the most obvious classical music history, you may be asking yourself what connection does this beautiful Balearic island have with this particularly assuaging genre of music.
The Carthusian monastery of La Cartuja, home to the Polish pianist and composer Frederick Choplin during the winter of 1938 – 39, of course!
Nestled close to the historically iconic and scenic town of Valldemossa on Mallorca's north coast, is the quaint and picturesque Carthusian Monastery La Cartuja. In respectful celebration and remembrance of the great composer, the monastery hosts daily piano recitals of Chopin's work as well as fortnightly folk-dancing performances.
With views towards this culturally and musically significant monastery, the outstanding Villa Valldemossa would be a delectable choice of accommodation for anyone who holds Frederick Choplin in awe.
Although being decorated and furnished to an extremely high spec, comprising of an exquisite sun terrace, swimming pool and covered balconies, all of which provide sensational views of the luscious landscapes surrounding the property, Villa Valldemossa is by no means exclusively crafted for classical music-lovers and passionate pianists.
On the contrary, Villa Valldemossa is an attractive retreat for anyone seeking sun, tranquillity and a touch of class.
Being one of the "great masters of romantic music" it seems uncannily appropriate that such as romantic rural retreat is located 'a stone's throw' from a monastery where one of the finest composers the world has ever seen temporarily lived.
A week's rental at this Luxury 4 bed villa in Mallorca, Villa Valldemossa, which sleeps eight, costs £595 in April and rises to £2395 in peak season.