17 Jan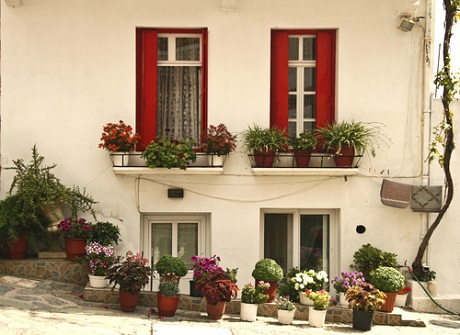 The island of Skopelos is one of the lesser known Greek islands and as a consequence is less visited.
At Vintage Travel, we excel in finding treasures away from the mainstream trails.
Lightly frequented destinations are a true gem, aiding a place's appeal. Skopelos certainly fits this description, as with its dazzling white yet old buildings contrasting vividly with the vibrant flower pots strewn to the walls.
This, with the cobalt colour of the sea and the sky, but with a serious lack of people, Skopelos holidays are perfect for a tranquil yet truly Greek escape.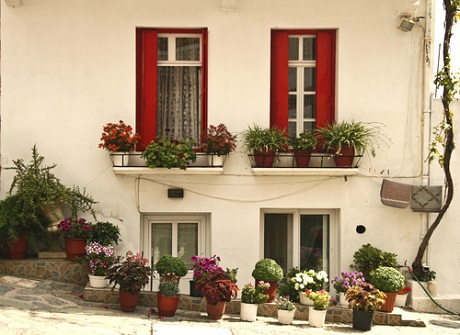 For those wanting to know where was Mama Mia filmed, the answer is easy. The producers needed a quiet, typically greek location, Skopolos island was a simple choice.
The capital of Skopelos is Chora, a large and clean town, spookily quiet for a capital by any standards. In comparison the town of Skopelos is slightly livelier, with discerning tourists taking in the town's characteristic architecture and quaintly cobbled streets. So beautiful and historically significant is the town that it has been declared as a heritage settlement.
Tiny whitewashed churches settled atop the edge of a cliff are one of Greece's most fond and charismatic associations. This amiable image is scattered right across Skopelos, enhancing the island's splendour and charm. For some, pebble beaches are preferable to sandy ones, and most of the beaches on the island are covered in pebbles, free from crowds and great to bathe, swim and explore.
The word Skopelos actually means "rocky" in Greece, and with its deep and dramatic gorges, tall jagged mountains, covered with rich and fragrant forests, it is understandable why Skopelos has been described as being one of the prettiest of the Greek islands.  For luxury Greek holidays, Skopelos is ideal.
Although life is traditional and simple here, with the majority of the locals working in agriculture and the fishing industry, Skopelos is home to quite a few bars, restaurants and clubs – luring a younger crowd to the island.
Tradition is certainly the prevailing feature of this beautiful island, although when a large photography exhibition is held each year, Skopelos is transformed into quite a cosmopolitan destination for the duration of the event.
If you are looking for Greek island villas, in the prettiest of surroundings, a trip to Skopelos will not let you down.