01 Feb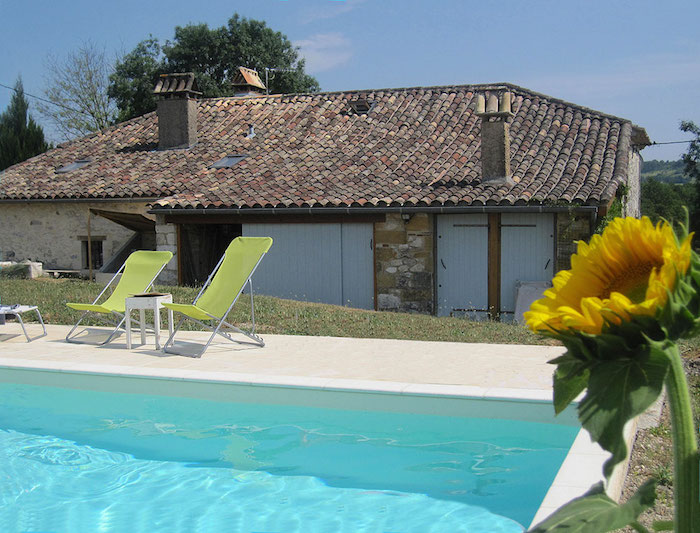 Vintage Travel are thrilled to welcome Maison Rudel to our books, a beautiful house in south west France close to the town of Montagnac-sur-Lede in the Lot-et-Garonne area.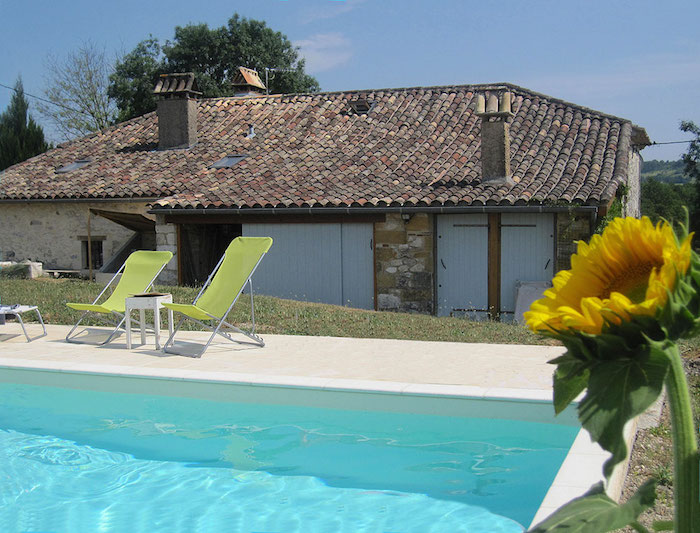 This pretty stone cottage has two bedrooms and two bathrooms and can sleep four guests. Its décor is about as rustic and traditional as interiors can get, with the walls, both inside and out, clad in rugged stone, the high ceilings held up with chunky wooden beams and stunning country-style flooring made up of tiles or wood.
Maison Rudels' kitchen epitomises bucolic, farmhouse family life with pots and pans hanging decoratively from the walls, with a characterful round wooden table at one end and a quaint black oven encased in wooden planks at the other end. A large original stone bread oven really puts the lid on the distinct character of this incredible kitchen.
Tucked beneath some cosy, low-lying eaves of the roof is Mason Rudel's second bedroom, which radiates cosiness and, with an en-suite bathroom, denotes luxury living.
Outside, an inviting private pool backs on to compelling south western French countryside. A barbecue and shaded dining terrace is a great place to soak up the idyllic rural surroundings you are immersed in.
If you or anyone in your party is a self-confessed French wine connoisseur then you are in for a treat. Being close to Bergerac and Cahors, this region of France is renowned for producing world-class wines and Maison Rudel's shaded terrace is the perfect place to drink it!
Asides its wine, this part of France is also a haven for those who consider themselves a tad of a 'culture-vulture'. Just eight kilometres from the cottage is the ancient bastide of Montflanquin and slightly further afield the bastide of Monpazier can be found. With its delightful cobbled streets, bustling cafes and unique boutiques, it's hardly surprising that Monpazier has been named one of the "Plus beaux villages de France".
If you are looking for a culturally-inspiring holiday in one of France's prettiest of spots whilst staying in a beautifully rustic-style cottage accommodation visit https://www.vintagetravel.co.uk/villa_details.cfm?p_id=2327  for more information and to book to stay in the fabulous Maison Rudel.