30 Sep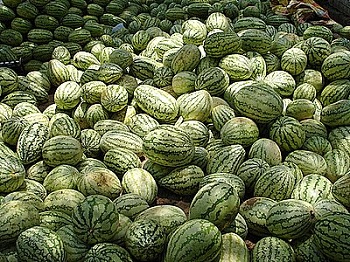 There are many highlights to holidaying in Majorca, but one of them has to be the remarkably juicy fruit the island produces, which is notably better than the fruit we buy in the UK. Tomatoes, peaches and melons have to be the fruit which is considerably tastier on the island of Majorca or anywhere else in Spain for that matter. In producing such quality fruit in such large quantities it is of little surprise that a 'melon festival' is held in Majorca each year.
Held in the central plain lands of the island in a small village known as Vilafranca de Bonany, or the 'melon capital of Majorca' as it has been referred to; the watermelon festival is an annual event to celebrate the end of the harvest. The festival has been taking place for more than 40 years and the locals take it extremely seriously, growing and nurturing their melons with the 'Festo de Melo' in mind. Judges weigh the competitor's melons and naturally the biggest and heaviest melon wins, with the winner taking home a cash prize and a trophy. In 2007 the winning melon weighed in at a whopping 17,780 grams.
The village of Vilafranca de Bonany has justifiably become famous for its impressive melons and the 'Festo de Melo' is well worth a visit to experience an authentic slice of Majorca away from the jostle of the more crowded coastal resorts. Although there is much more to Vilafranca de Bonany than merely its melons. This historical pretty pueblo boasts architecture dating back to the 14th century. In the centre of the village stands a flour mill from the 15th century not far from the Alcudiarrom Tower, which was built to defend the pueblo from attack.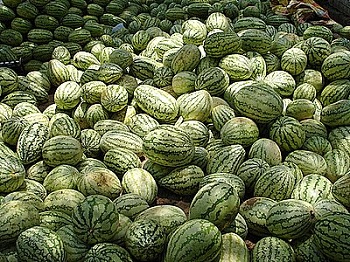 You'd have to hurry, but there is still time to book a last minute break to Majorca to witness the 'Festo de Melo', held in one of the most traditional and authentic villages in Majorca. What could be more pleasurable than munching your way through deliciously juicy melons whilst soaking up some late summer sun?
The 'Watermelon Festival' takes place on the last Sunday of September.
For more information about the 'Watermelon Festival' and other events on Majorca visit: