22 Feb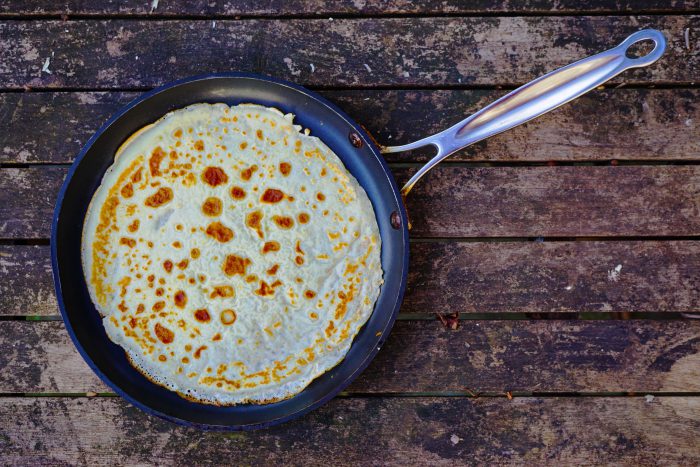 Galicia is world-renowned for its distinct cuisine, laden with fresh fish, scrumptious seafood and tasty meat, prepared to perfection with locally-grown ingredients. Testament to just how serious Galicians' are about cooking are the 300-plus gastronomic festivals held across the region throughout the year.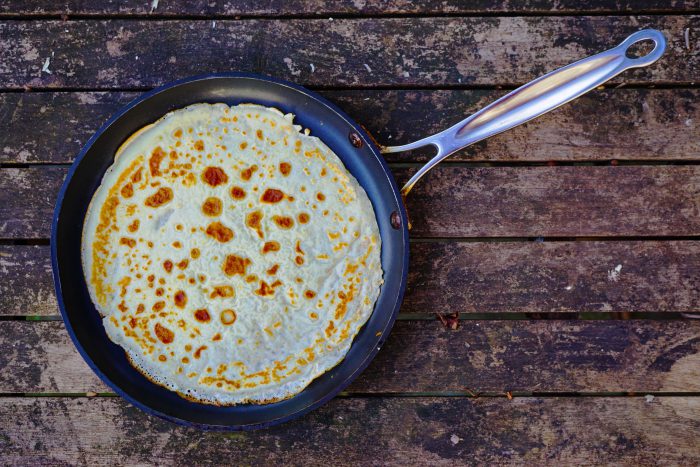 One culinary speciality the people of Galicia hold proudly to their sleeves, is the Galician crepe, a mouth-watering dessert that is served in abundance, particularly when it's fiesta time in this north-western corner of Spain.
If you're determined to make light, fluffy and incredibly tasty crepes Galician style, follow these steps to perfect the art of making crepes like the ones that are served in the many carnivals and festivals Galicia is home to all year round.
Mix ½ litre of milk, three eggs, 75cl of water, one spoonful of sugar and a pinch of salt in a bowl. Whisk the dough until you have a smooth mixture.
Sieve 200g of flour into the dough, as well as a sprinkle of extra virgin olive oil.
Let the dough stand for approximately 15 minutes.
Spread some butter into a non-stick pan and add a jet of extra virgin olive oil.
When the oil is hot, add some of the dough into the middle of the pan.
Move the pan in a circular motion to spread the dough round evenly, with a thin layer covering the pan.
When the edges of the dough start to brown and crisp up, flip the mixture so it changes sides.
Now you have a perfectly made crepe, or filloas as it's known in Galicia. Stuff your delicious creation with whatever filling you want to, such as honey, chocolate, cream or ice-cream.
Now all you need is a beautiful coastal view, some locally-produced Galician wine and an enviable sunny climate to enjoy your Galician crepe to the maximum.