21 Nov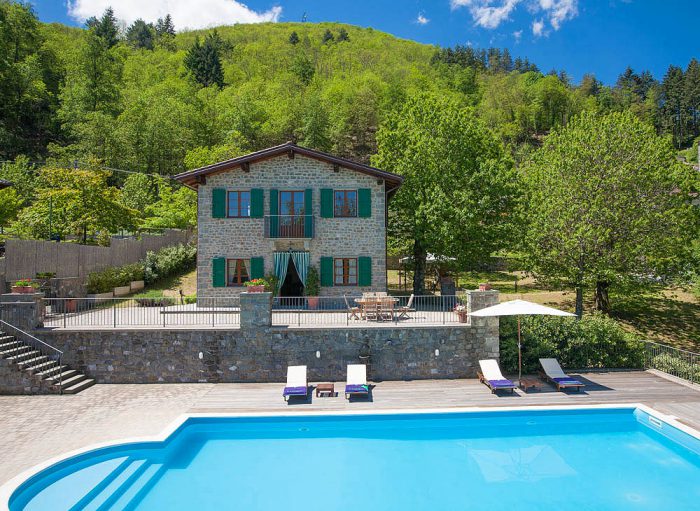 Tuscany is laden with breath-taking views of rolling hills, plunging valleys, flourishing meadows and ancient hilltop towns. Given the intense and unique beauty of this part of Italy, staying in accommodation that makes the most of this scenic splendour makes sense.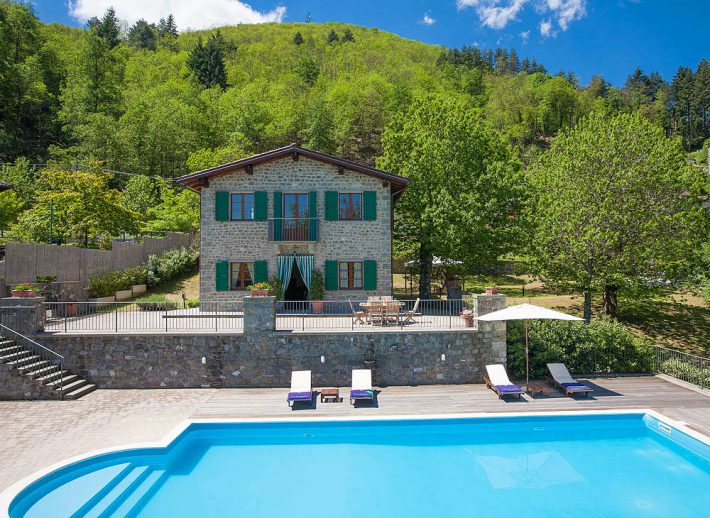 Such stunning vistas await guests staying at the magnificent country home of Ai Castagni. This beautiful property comprises of three bedrooms and three bathrooms, sleeping between seven and eight guests.
With its stone-clad façade and green shuttered windows, Ai Castagni seamlessly blends into the bucolic landscape of woodland and fields that stretch towards the stunning Serchio Valley in the Garfagnana region, world-renowned for its distinct natural beauty.
Making the most of these unrivalled views is the property's spacious grounds of gardens, trees and fields and a large private fenced swimming pool and spacious patio area. Guests can really make the most of the views from Ai Castagni's large front terrace, which overlooks the pool area. A roomy dining terrace with gazebo is the perfect spot to wine, dine and relax in this beautiful Tuscan oasis.
Ai Castagni is located on the edge of the traditional village of Casatico. The town of Camporgiano is just 3km from the house, where you'll find shops, a couple of restaurants and a popular wine bar serving wine produced in the Garfagnana region.
The whole area is geared towards outdoor activities and hikers, cyclists, horse riders and mountain bikers will certainly be at home when staying at Ai Castagni.
Though rarely leaving the character confines of this magnificent country home could be tempting, where you'll find a delightful mix of traditional features and modern comforts, including chestnut wood beamed ceilings in the bedrooms and pale painted walls adorned with botanical framed prints.
For more information, to check availability, views photos and make a booking to stay at the beautiful Tuscan country home of Ai Castagni, visit the property's webpage here.