14 Mar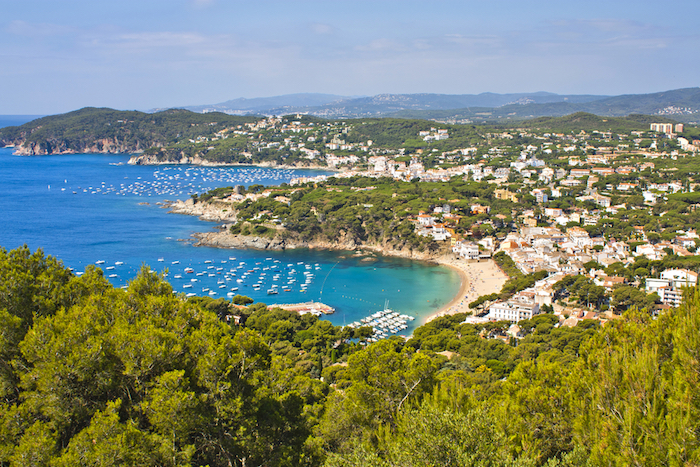 Calella de Palafrugell is best entered via a picturesque stroll around a wooded headland, from a neighbouring village. Do it in the evening and breathe in the fragrance of Aleppo pines and scent of dama de noche, this sensation is akin to a blend of orange blossom and jasmine. You will see this enchanting town with its jumble of tiny streets, lit like a fairy-tale.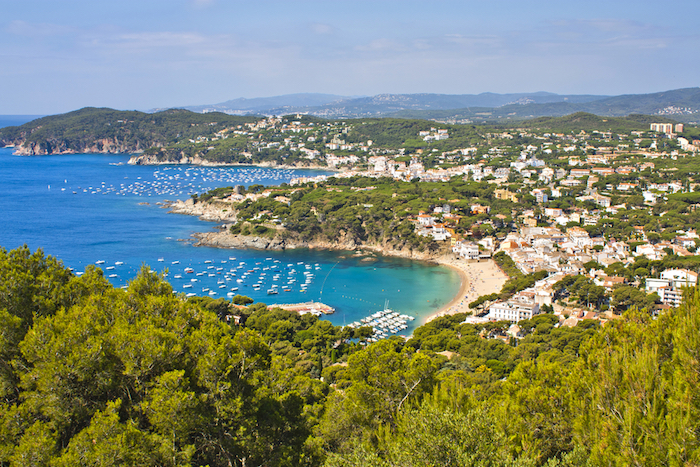 The upmarket yet still traditional town of Calella de Palafrugell on Catalonia's Costa Brava, comprises of fishermen's cottages and boat houses, most now converted to enchanting holiday homes. This popular coastal town has retained its old-fashioned 'pueblo' vibe and picturesque waterfront setting, with colourful moored boats and a pocket-sized promenade. Although popular, Calella de Palafrugell rarely feels crowded.
The town is known for its festival of sea shanties held in July. These songs named habaneras arrived in the area from Catalan sailors who returned from places such as Cuba, way back in the 19th century. It is quite impressive to hear groups of men, often dressed up, lustily singing.
There is also a more contemporary music festival held in the Cap Roig Botanical Gardens in late summer. The artists are not your normal local talent, but huge names such as Elton John, Mark Knopfler and Bob Dylan, who have all performed here in previous years.
The botanic gardens of Cap Roig are perched high at one end of the town. But that is far from being the only site of interest in Calella de Palafrugell. There is an excellent red-brick neo-Gothic castle and a wonderful selection of idyllic coves and beaches, which line the coastline in and around this beautiful town of Spain's 'Brave Coast'.