What makes Ciutadella de Menorca such a popular seaside retreat?
Ciutadella de Menorca, or simply known as Ciutadella, is an historic town situated on Menorca's western coast. This stunning place clings to a unique heritage, boasting an elegant port and a quaint old quarter. This popular Menorcan town benefits from an interesting mix of old and new, adding to its appeal as a tourist hotspot. Take a look at what makes Ciutadella de Menorca such a popular seaside resort.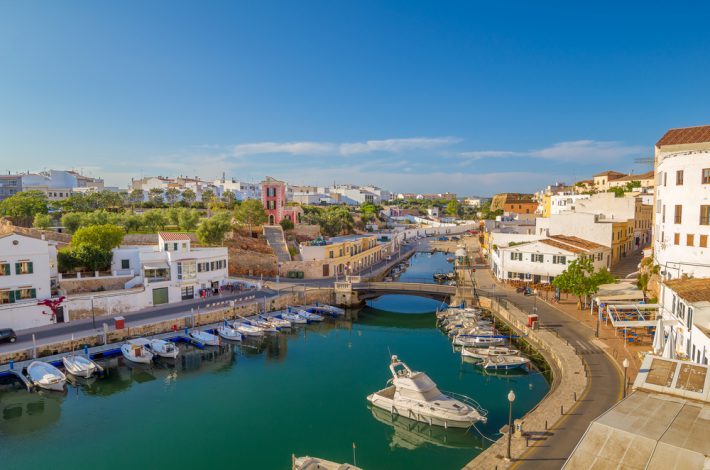 Dine in Ciutadella harbour
When dusks falls and the restaurants open their doors, Ciutadella's harbour is the place to take a seat and dine in style. This pretty harbour is home to a number of high-end restaurants and tapas bars, some of which are carved into the honey-coloured cliffs that surround the harbour.
Seafood takes centre stage on the menus at Ciutadella's harbour, where you can enjoy delicious fish and seafood caught fresh from the sea that day.
Cathedral Basilica de Menorca
A main tourist attraction in this bustling town is the Cathedral Basilica de Menorca. The cathedral was constructed at the request of King Alfonso III of Aragon. Building began in 1300 and was completed in 1362. The Cathedral is the first to have been built in a Catalan Gothic style and is noted for the width of its nave, with six chapels to each side.
Sant Joan Festival
Like most towns on Menorca, and the whole of Spain for that matter, Ciutadella is no stranger to lively, fascinating and traditional festivals and fiestas, which never fail to pull in the crowds. One festival that attracts hordes of visitors is the Sant Joan Festival, which takes place in June. This vivacious festival involves a horse parade around Ciutadella's streets.
Kayaking in Ciutadella
For those with a yearning to get active on the water, Ciutadella has a lively water sport scene, with facilities available on many of the beaches in the area. Slicing through the Mediterranean waters on a kayak is a popular pastime throughout much of Menorca.