21 Dec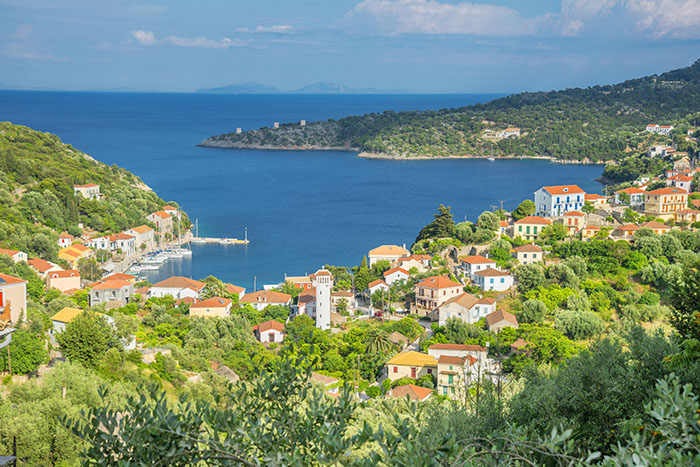 Ithaca might be a tiny island in the Ionian Sea, but it boasts a huge history, culture, cuisine and personality, which never fails to attract a steady stream of tourists to its pretty shores. However, being so small and difficult to get to, Ithaca is void of the crowds of tourists many of the larger more accessible Greek islands are home to, making Ithaca the perfect retreat for those seeking peace and tranquillity, to relax and recharge their batteries.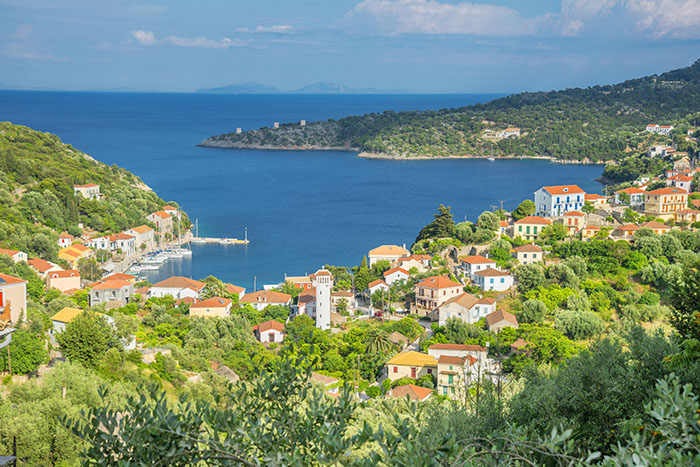 This inconspicuous Greek island is best known for being the home of Odysseus, the king of the island who was protected by Athena, the Goddess of Wisdom. Despite Odysseus being Ithaca's most well-known son, the island's name comes from the Greek mythological figure of Ithacos, the son a Cephalonia king who settled on the island.
It is believed Ithaca has been occupied since the 2nd century BC. During the 12th and 13th centuries it was ruled by the Normans, and towards the end of the 1700s the island was taken over by the French until 1809 when it was conquered by the British.
In 1953, the island endured a devastating earthquake, when many of the buildings were destroyed. Hence much of the architecture on Ithaca is relatively modern, yet pleasantly stylish and impressive.
The island's capital town of Vathy is a true pleasure to visit where you will find one of the world's largest natural harbours. One of Ithaca's leading attractions can be found at Vathy, at the fascinating underground world known as the Cave of Nymphs.
This laidback town is an artisan's hub, and visitors can enjoy meandering from one gallery to another, before having a refreshing drink and some delicious traditional Greek cuisine in the many tavernas and cafes that line Vathy's charming streets.
It might be a tiny and unassuming island but there is plenty to do for sport and outdoor adventure enthusiasts on Ithaca, as its mountainous interior is made for rock-climbing and hiking and its stunning shoreline and beautiful beaches are perfect for snorkelling, scuba diving, boat trips, and much, much more.