08 Jun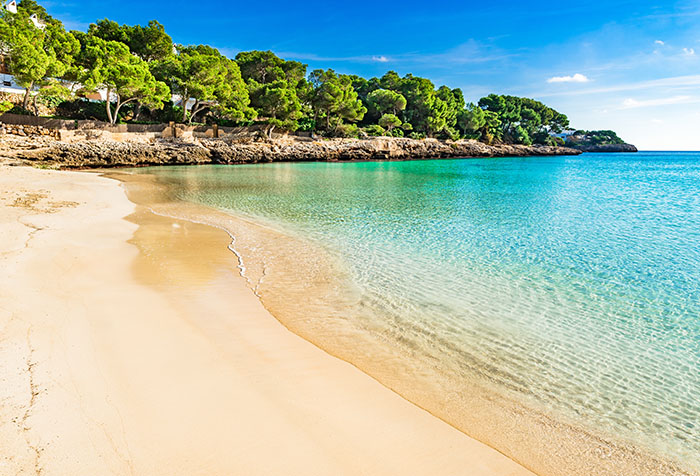 Looking for a family-friendly, beach-bound destination on the sun-drenched island of Mallorca? Look no further than Cala d'Or.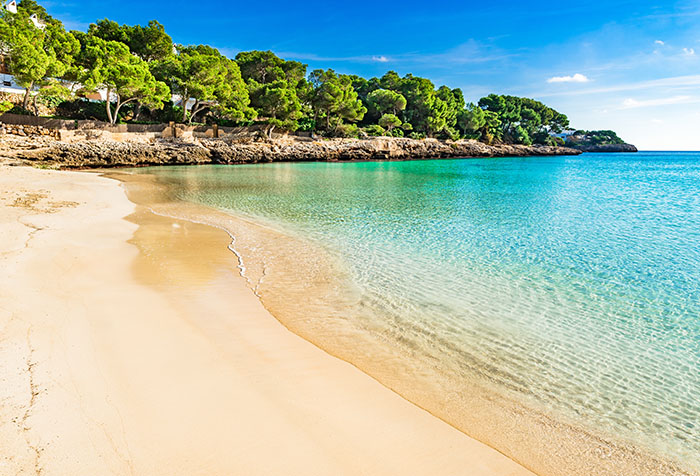 This stretch of coastline along the eastern side of the island comprises of a number of resorts and coves, including Cala Esmeralda, Cala Ferrera, Cala Llonga, and Cala Serena. Cala Gran is the main beach along this pine-fringed stretch of coastline, a beautiful sandy beach with a laidback vibe. The many bays that make up Cala d'Or all have their own distinct character and charm.
Asides lazing the days away on a beautiful beach, another favourite pastime of Cala d'Or is exploring the nearby nature reserve, Parc Natural de Mondrago. This mesmerising coastal reserve is famed for its fine white sand beaches caressed by the cobalt sea.
With dramatic cliffs plunging to the wetlands and crystal-clear water, the Parc Natural de Mondrago is a thriving spot for migratory birds to gather. Walking down the paths that wind their way along the coast, calling in at one beautiful cove after another, is a justifiably popular way to spend a relaxing day on holiday in Cala d'Or.
Asides witnessing the natural splendour this part of Mallorca is blessed with, you can enjoy a great day spent shopping in the numerous fashion boutiques and quirky souvenir shops that can be found at Cala d'Or.
Those who enjoy water sports will also have their pick of the crop here, as there are several well-facilitated water sport centres offering diving, snorkelling and boat hire, activities that enable you to become acquainted with the unique beauty of Mallorca's eastern coast.
Ground-based sports are also plentiful at Cala d'Or, where golf, tennis, cycling and hiking are there for the taking.