Why Mallorca makes a great late-winter travel destination
Unlike many other travel destinations, Mallorca does not shut down during the out-of-season months. On the contrary, Mallorca remains lively and captivating all year round, owed partly to its favourable mild winter climate and partly to the locals' relentless zest for life.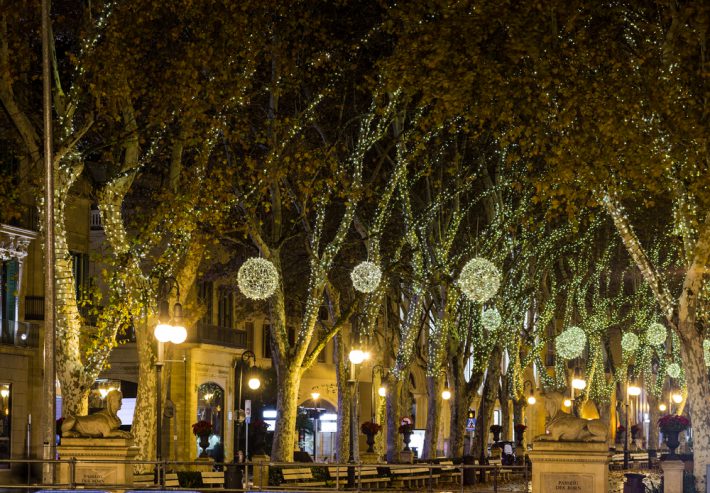 If you're looking for somewhere to escape the late-winter blues, take a look at the following reasons why Mallorca would make the perfect choice…
Plenty of fiestas
On Mallorca, barely a month goes by before some kind of exciting and unique fiesta takes place, with January and February being no exception. On January 16th and 17th, celebrations for Sant Antoni takes place across the island. February sees the Fir de S'Ametler – Almond Fair – take place in Son Servera, as well as the Sa Rua Carnival later in the month.
Visit a museum or art gallery
Whilst it might be a little too chilly to lie on the beach all day, if you enjoy visiting museums and art galleries, you won't be disappointed on Mallorca. The island is home to many great museums and art galleries. In fact, Palma is said to have the greatest number of galleries per capita than any other city in Spain!
Pelaires Gallery would be a great place to start. Founded in 1969, Pelaires is home to the longest history of exhibiting contemporary art in the whole of Spain. Another great gallery in Palma is Aba Art Lab, where visitors gain insight into the work of local artists. The gallery's trendy loft space is devoted entirely to the work of young, emerging artists.
Visit the local markets
Spanish markets are always a delight to visit and Mallorca's markets are no exception. Almost every city, town and even village holds a weekly market, where you can browse through interesting items and locally-grown produce that make fabulous gifts to take back home.
One of the biggest markets on Mallorca is in Pollenca on Sunday mornings. Thousands of people flock from all over Mallorca to visit this bustling weekly market.
Escape the late winter blues and head to the vibrant, sun-drenched and friendly island of Mallorca to recharge your batteries in time for spring.