04 Aug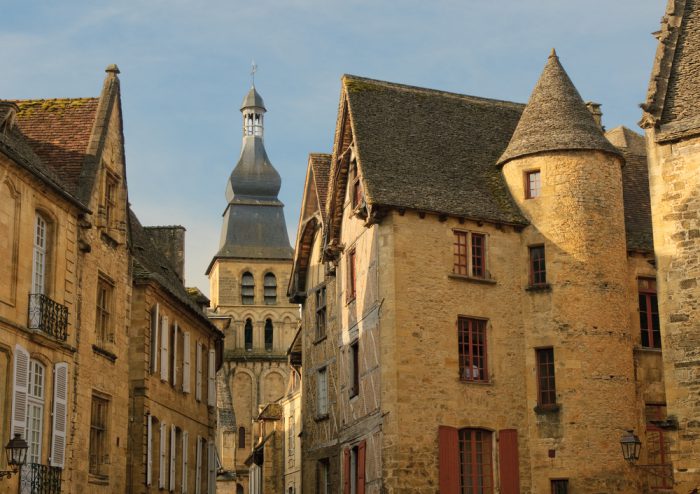 Sarlat-la-Caneda in the Dordogne region of France has been known for a very long time as one of the best market towns in its part of the country. The whole region from which it draws both the people and the produce, is known far and wide for its good food.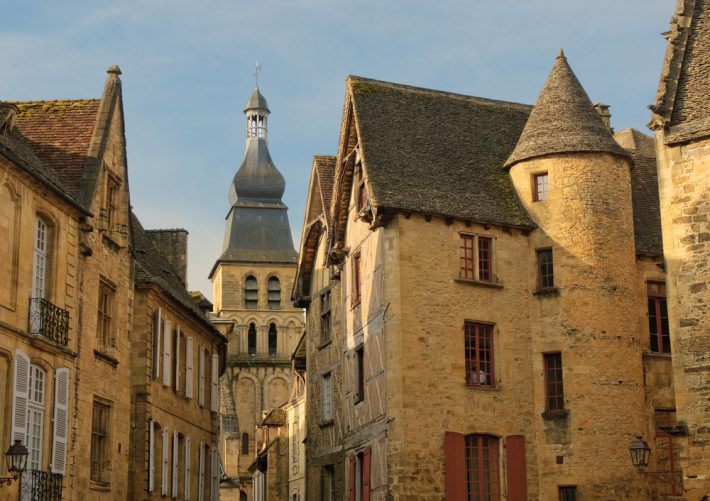 The market in Sarlat-le-Caneda is usually held on Saturdays and Wednesdays, adjacent to the Place de la Liberté, which is right in the centre of the old town.
The sounds and smells are a sensory experience and visiting this bustling market should be included in your itinerary, if you are lucky enough to be holidaying in the area.
The market specialises in fresh fruit, vegetables, cheeses and meats, particularly high-quality goose and duck products, such as Foie Gras or confit de canard called cuisses de canard (legs of duck). These products in particular are so popular that in the winter they even have their own specialist markets in the town, in the aptly named Goose Square. Goose Square is a picturesque area surrounded by numerous medieval buildings, with a statue in the centre of what is to be expected – Geese!
Other specialities on offer in the market include tasty olives from the local region and cheese proliferates, including the popular Goat cheese, called cabécou. Walnuts, from local trees, are also popular, and you will find stalls selling delicious walnut cakes. There are always good displays of hams, sausages, and other pork products. Local wines provide the best accompaniment to this rich food.
Not far away, you will find another small market that specialises, during the winter months, in black Périgord truffles. These are true delicacies, basically a type of mushroom buried in the ground. They are very hard to find and can cost large amounts of money. But they are a must for nearly every self-respecting French chef!
The town also has a more general market that is open most days, called the Église Sainte-Marie. It is a covered market, but its main claim to fame is that it also houses the Ascenseur Panoramique, an elevator that takes you up to a stunning vista of the town.
There are numerous shops selling local produce, and you can find many of the delicacies in cans, which means you can stick a few in your suitcase to take home.
France is in love with good food and it's a large part of the cultural experience you'll have the pleasure of discovering when you visit the country.
Don't go on a diet and visit France at the same time!