23 Dec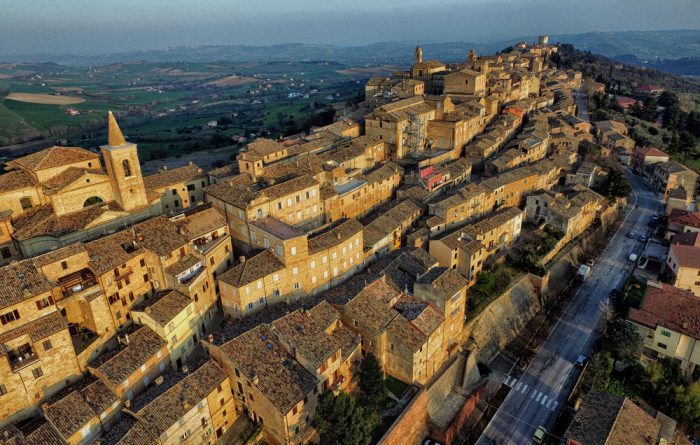 Le Marche is a province in east-central Italy with wonderful vineyards and golden grain fields in a rolling landscape topped by crumbling castles. Sheep, undulating ridges into the distance, and old men working in the sunshine, an authentic Italy that's disappearing from other parts of this land. It is what Tuscany must have felt like thirty years ago, before it was discovered.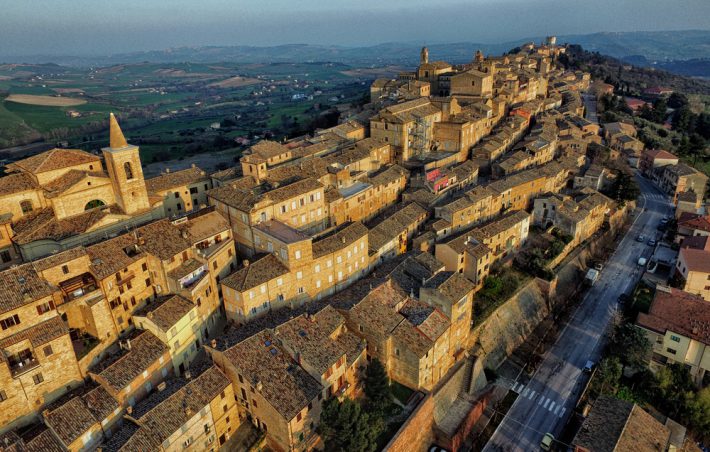 Le Marche is probably one of Italy's least known areas, but only to outsiders. Giacomo Leopardi, their finest 19th-century author, was 'marchigiano', and even world famous footballer Lionel Messi's ancestors emigrated from there. Le Marche won more gold medals per head at the London Olympics than any other part of Italy.
Le Marche spreads a 100 miles along the Adriatic coast. Its interior is rich terrain for crops, and the areas of population tend to be one-street villages or tiny market towns.
Urbino is a hillside town, which has beauty that compares to the more well-known towns of Tuscany or Umbria. Its grandiose architecture was constructed in the late 1400s, when it was the centre of a dukedom. The painter Raphael was born in Urbino. You will also find one of Italy's most outstanding galleries, inside the Palazzo Ducale. This Renaissance palace contains works by Piero della Francesca, Raphael and Uccello, including the strange 'Flagellation of Christ'.
The local food is quite often specific to this area, such as all'ascolana, a paper cone of stuffed olives that have been breaded and deep fried. Then there is gnocchi with gorgonzola and red piceno wine. If you are looking for truffles, the season is short in Le Marche, from November until mid-December.
You can get to Le Marche by plane from Stansted airport to Ancona. Before leaving Ancona, take time to go up the steep hill to the cathedral of San Ciriaco. It may have little on the inside, but it will certainly impress with its ancient atmosphere.
South of Ancona is the Conero peninsula, home to dramatic cliff-top walks. Take a day trip, to Pesaro, which is home to a fabulous balance between beach, culture and countryside. Rossini was born there in 1792, and the town has an Opera festival every year in his honour. Pesaro's San Terenzio cathedral incorporates transparent panels in the floor for viewing ancient mosaics, where you will need a coin to switch the lights on.