04 Dec
Now cricket and Spain go together like trainers and suits right?
Wrong, with the influx of Brits seeking warmer, sunnier climates (and who can blame them with our recent spate of weather) there has been a strong emergence of this great game… which is now rarely ever called off because of bad light or rain!
In fact, the demand is so strong it's led to the founding and continued growth of the Menorca Cricket Club.
The cricket club at Biniparell was founded by a small group of British ex-pats in 1985, and has gone from strength to strength, continuing to enjoy what it describes as 'competitive village cricket' ever since.
They acquired their own ground in 1992, and the members themselves have worked hard to create what is widely accepted to be the most beautiful ground in the Mediterranean, with a modern clubhouse and bar, and shady spectator seating under the trees.
During its short history, the club has entertained many nationalities of players, including some well known ex-test cricketers. They have been champions of Spain once, and Balearic champions nine times, and have also enjoyed touring to South Africa and Argentina. Visiting touring sides are welcomed in April, May, June, September and October, and in July and August hold the Summer Cricket programme, when all comers are welcome to turn up to play.
Without doubt, the MCC has made a unique contribution to Menorcan life, although it has to be said that most Islanders still fail to fully appreciate the finer points of the game.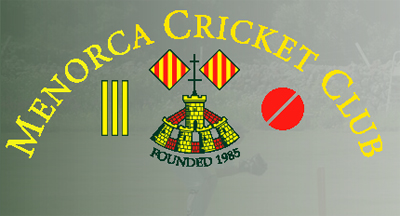 Interested in playing or watching? Find out more on the Menorca Cricket Club website.