The National Museum of Bargello: One Florence art gallery you simply have to visit
There are many beguiling sites of interest to visit in Florence. The shopping is great, as are the restaurants. Though one thing that must dominant anyone's itinerary in Florence, is a visit to at least one of the art galleries or museums the city is home to.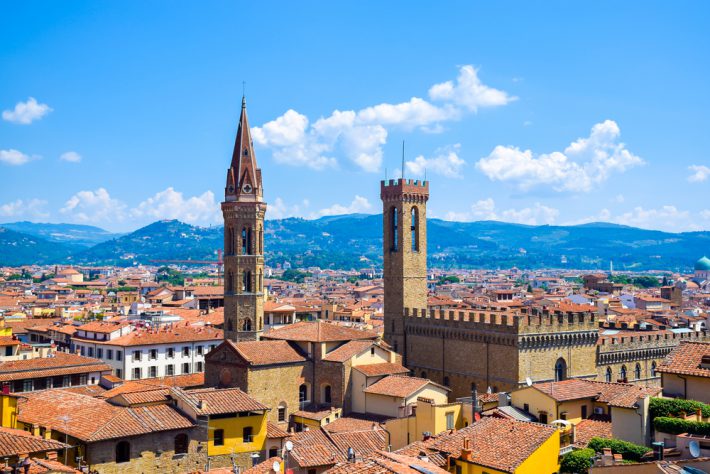 There is little difference regarding the contents housed in an art gallery or 'museo' in Florence, as both lead visitors to magnificent works of art. Many of the pieces are over 600-year-old and look as though they were made yesterday!
Piece after piece of glorious art created by legendary masters of their trade mesmerise onlookers who flock to Florence from around the world all year long. The likes of 'The Birth of Venus' by Sandro Botticelli, 'The Adoration of the Magi' by Leonardo da Vinci, 'The Baptism of Christ' by Andrea del Verrocchio and 'Madonna With Child' by Filippo Lippi, are all to be gazed upon and enjoyed in Florence.
With artwork this illustrious, it's not surprising that the queues to enter many of the art galleries and museums in Florence can be on the long side.
One museum where the queues tend to be shorter is the old Bargello. The National Museum of Bargello is located in one of the oldest buildings in Florence, dating back to 1255. During the 16th century, the building was the residence of the Bargello, the head of police, hence its name. Throughout the 18th century the building was used as a prison.
It was during the mid-19th century the Bargello opened as a National Museum. There are many beautiful pieces of artwork within the Bargello's walls. Some of the treats for the senses in the National Museum include 'David' by Donatello, Michelangelo's 'Bacchus' and 'L'Architettura' by Giambologna, to name just three!
To witness some of the finest artwork ever created in the romantic setting of Florence, be sure to make the incredible National Museum of Bargello part of your Florence itinerary.