13 Aug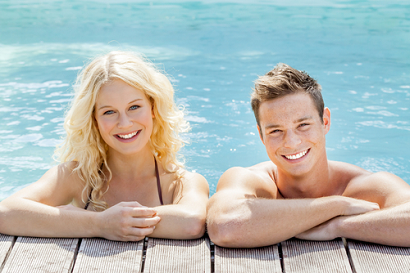 So you are soon off to the sunny climes of Greece. Naturally you are thoroughly excited for spending time relaxing, having fun and discovering this beautiful diverse country and its unique culture.
The people of Greece are renowned for their beautiful olive skin, made radiant by a warm, sunny climate and a healthy diet doused in vegetables and olive oil.
With temperatures soaring into their 30s and even 40s on mainland Greece and the islands in high summer, extra attention is required to safeguard your skin and the skin of your family on a Greek holiday.
For radiant, glowing and protected holiday skin take a look at three natural products the people of Greece use on their skin.
Yoghurt
Thick, creamy Greek yoghurt is a popular delicacy in Greece and one that is used on a myriad of dishes, both sweet and savoury. Containing high levels of protein, minerals, vitamins and lactose, yoghurt is also used as a natural skin care product in Greece.
Not only does the cool qualities of yoghurt help sooth sunburnt skin but being laden with goodness, this Greek diet staple also helps rid the skin of dead cells and dryness and leave it feeling soft and looking glowing and young.
Honey
The prospect of caking your skin in honey might sound a little farfetched and off-putting but it is something the people of Greece have been doing for years. According to legend, Cleopatra herself had baths in honey and milk in order to keep her skin soft and beautiful.
Honey exfoliating masks and moisturiser remove dead skin cells that lie beneath the surface of the skin and will leave you looking glowing on your Greek holiday and when you are back home.
Ground olives
Similar to yoghurt and honey, olives are another staple of the deliciously healthy Greek diet. Instead of confining olives to dinner time, use ground olives to cleanse and exfoliate the skin and leave it glowing with a rejuvenating luminosity.