26 Sep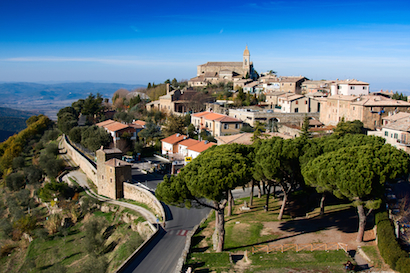 October is a great time to visit Tuscany. The air is crisp and clear without the stifling heat of summer yet the temperatures are still pleasantly warm. Asides the enviable climate, there are several quirky festivals going on where you can wade in with your heart and soul.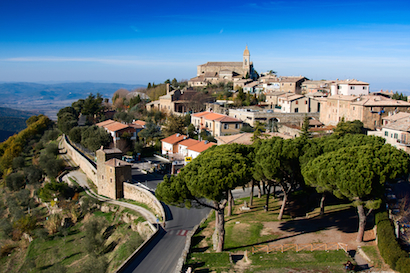 The first Sunday in October will see the "Montalcino Carnigliano" – "Festival of the Rooster" take place in the town of Montalcino. This truly unique festival involves hundreds of chickens being grilled on a spit in the open. The chickens are doused in litres of local wine. Asides eating plenty of wine-drenched chicken, folk dancing takes place well into the early hours. Many of the locals – and visitors – dress up in medieval costumes and play a traditional game known as the Druzzola – Game of the Wheel, which involves throwing a circular piece of olive wood (the mind boggles!)
On the last Sunday of October the town of Castiglione d' Orcia hosts the Festival of the Mushroom. Castiglione d' Orcia is extremely picturesque with old ruins of a castle dominating the rocks on the high point of the town. The sloping town square, with its water fountain and intricate brickwork, clings on to its ancient past. In fact the town was first documented in 714. The Mushroom Festival celebrates the Porcini mushrooms and needless to say, many of Italy's finest mushroom-based dishes are served in abundance throughout the festival.
The equally as charming Tuscan town of Moltalcino also has its share of October festivals. Though with its almost perfectly preserved medieval castle Moltalcino is a delight to visit any time of the year. The Festival of the Thrush takes place in Moltalcino on the last Sunday of October, when a great feast is laid out in the 14th century castle. The feast is open to the public and enables tourists to experience truly unique dining in one of Europe's finest examples of a 14th century castle.
If you're wanting to experience traditional Tuscan culture and cuisine in beautiful autumnal surroundings, then a trip to Tuscany this October certainly won't disappoint.