26 Oct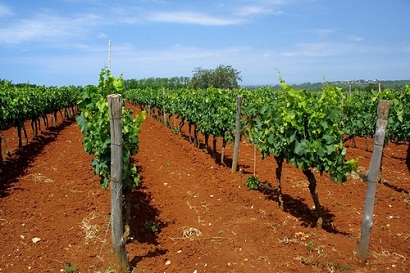 Oz Clarke puts Croatia firmly on the worldwide map of producing quality wine.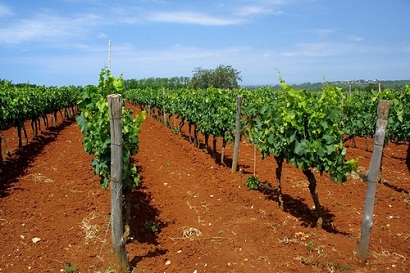 Unlike Bordeaux in France or Rioja in Spain, when one thinks of Istria in Croatia wine does not immediately spring to mind. Instead thoughts of the most beautiful beaches in world set against a backdrop of lush, dynamic and verdurous landscapes, dominate the images building up in one's mind.
Wine in Istria is, however, gaining prominence throughout the world, with the four main wine producing regions in Istria – Buje, Porec, Rovinj and Pazin – producing some top-notch wine to rival any full-bodied red created in Rioja or crisp and light Sauvignon Blanc made in Bordeaux.
To celebrate Croatia's growing eminence in the wine industry, the Croatian Wine Fair 2011 was held on 8 September this year at the Delfina Event Centre in London.  Attending the event was British wine writer and broadcaster Oz Clarke, one of the world's most formidable, best-loved and knowledgeable wine experts, whose 'no-nonsense' approach has elevated him to a celebrity-like status.
Amongst the wine in Istria being tasted at the fair, imported and exhibited by many of the Croatia's leading winemakers, whose aim is to introduce the diverse range of wines Croatia has to offer, was Croatian Fine Wines Limited, a Swansea based company, who has its wine imported from Croatia.
Talking about how Oz Clarke devoured every wine Croatian Fine Wines Ltd had on its table, James Waddell, the company's managing director said:
"This was our first trade event. We had already done tastings during the day for many wines buyers, including two major supermarkets, and journalists and were starting to pack up when Oz Clarke came over and wanted to taste all the wines on the table."
"Oz was very friendly. He particularly liked the Cabernet Franc 2007, Malvazija 2010 and Teran 2008 from the Franc Arman estate and the Chardonnay 2010, Pinot Bijeli (white) 2010 and Sauvignon Blanc 2010 from the Pilato estate in Western Istria," continued Mr Waddell.
The Croatian Wine Fair 2011 and particularly the enthusiasm Oz Clarke showed towards the wine Croatian Fine Wines Ltd had on offer, produced mostly in Istria, as he eagerly consumed every last drop, will surely help give wine in Istria the reputation it deserves.