11 Apr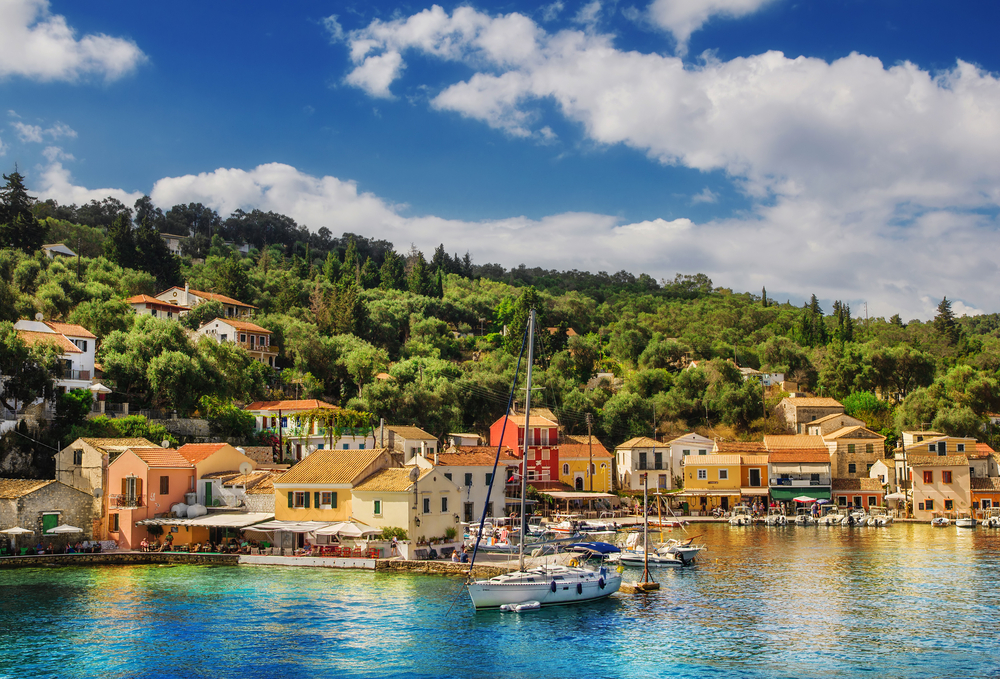 If you are looking for a great place to relax, with plenty of sun and great swimming for all the family, then Paxos is the place for you. The lack of an airport has saved this pretty Greek island from becoming over commercialised, as you can only reach it by boat. Paxos is a small island, only 7 miles long with three harbours Lakka, Loggos and Gaios, all very charming, with a laid back atmosphere. There are plenty of secluded beaches, impressive cliff faces and caves. The stunning Erimitis cliffs, change to a beautiful golden colour as the sun sinks.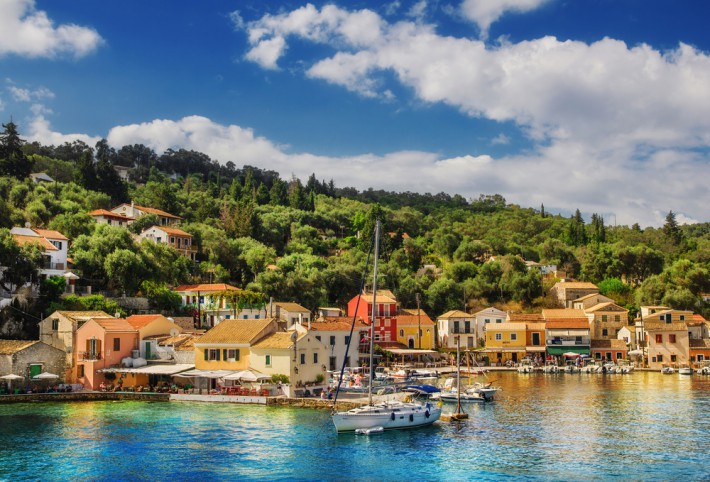 There is also the Ortholitos, an enormous pyramid of rock emerging out of the sea, as well as the Tripitos, a stunning stone arch.
Don't worry about the younger kids getting bored on Paxos, there are plenty of families with youngsters who will soon share the fun of splashing about and the many boat trips. You will find good pools on many of the beaches, for children to inquisitively explore.
The best way to discover much of the coastline is to hire one of the many colourful boats from Loggos, and take trips out, get deposited on your own personal beach for the day, or dive from the boat in crystal clear waters. Remember to take all you need as there will be no shops on many of these idyllic coves. Take the local freshly baked bread, tomatoes, cucumbers, peaches, Greek yoghurt and the fantastic local honey, plus plenty of liquid. Seek out Kipiadi beach, it's stunning and often deserted.
You can also visit the small island of Antipaxos, where you can head to Voutoumi beach on the east side of the bay. This stunning bay has fine white sand making the water a beautiful turquoise.
Gaios with its pastel pink aspect and venetian architecture, is the capital of Paxos, and has a handful of bars, restaurants and a more energetic atmosphere in the evenings, many of the small shops are open late to sell crafts, jewellery and clothes, which is likely to be a favourable spot for any teenagers in your party!