01 Mar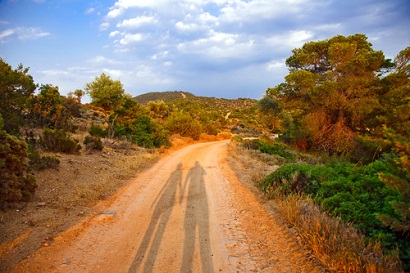 With paths meandering alongside a coastal periphery of rocky cliffs, dense woodland and meadows luxuriant with colour and life, with 1000-year old mule trails running next to gorges tumbling down into mighty rivers fringed by wild flowers and exotic plant life, and with tracks climbing magnificent mountain ranges sporting views unsurpassable almost anywhere in the world, one can safely say the region of Peloponnese is a haven for walkers.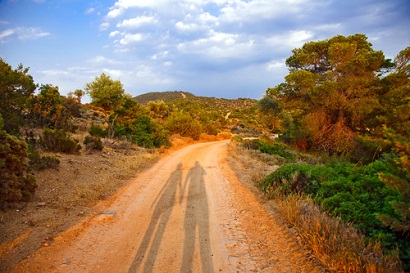 With more than 25 years' experience ambling across Peloponnese, the Peloponnese Walking Tour Company, known locally as Pelops Walks, is a highly experienced and Specialist Company dedicated to touring, hiking, walking and trekking in this naturally stunning region of Greece.
This well-established organisation provides both guided and self-guided Peloponnese walking tours of various durations, scales of ability and journeys.
All the walking programmes Pelops Walks provide include information and recommendations about sites of interest, best places to swim, nearby picnic spots and the best tavernas.
Most of the Peloponnese walking tours provided by Pelops Walks are on well-marked footpaths, and often follow the 'kaldaremi' – old cobbled mule tracks.
As Peloponnese is blessed with many rocky jagged peaks that dramatically ascend and descend creating a vivid and almost theatrical landscape, many of the walking tours are quite steep and therefore fairly demanding, often taking walkers to between 400 – 600 metres above sea level, with the highest point of all the tours being 1000 metres in altitude.
Although not all of Pelops Walks' tours are so demanding and walkers can choose from a menu of routes of varying degrees of difficulty.
Whilst the duration of the Peloponnese walking tours vary, walkers can expect to be on the move for between three and five hours a day, although as most routes are deliberately directed through ancient hamlets, quirky villages, and past plenty of great tavernas serving delicious local cuisine, many walkers feel compelled to take some time out of their walking itinerary to discover Peloponnese's history, architecture, culture and cuisine, at its best.
More information on Pelops Walks can be found at pelopswalks.com. You might be interested in Vintage Travel's Luxury villas in Peloponnese too!