20 Jun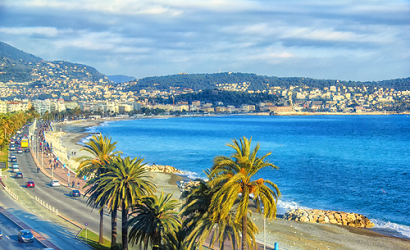 Stretching from Theoule-sur-Mer in the west to Menton on the Italian border, the Cote d'Azur is a vast reach of scenic coastal bliss. With the likes of Antibes, Nice and Cannes – world-renowned for their glamour and prestige – drawing in an up-market crowd, the Cote d'Azur has long been a haven for holidaymakers with style, money and taste.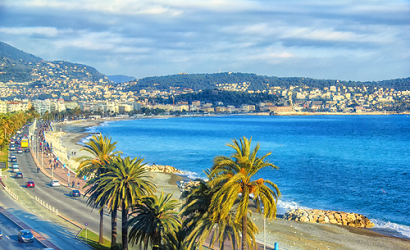 As well as being a hit with the world's elite, this unrivalled region of Europe has been a harbour for artists. For many decades painters and artists have been drawn to province's dramatic coastal views, untamed wilderness, medieval hamlets and unsurpassed sunsets.
From impressionists to aristocrats, rock stars to royalty, it seems nobody with artistic integrity and tasteful wealth can resist the charms of the French Riviera.
And the Cote d'Azur's popularity as an exclusive European holiday hotspot shows little sign of abating.
Recent figures reveal that the Provence Alps Cote d'Azur (PACA) is the most visited region in France after Paris Ile de France. This stunning and glamorous region of southern France was one of the only provinces to have enjoyed an increase in tourists in 2013.
Due to the city of Marseilles' status as the European Capital of Culture in 2013, the Bouches du Rhone department saw the biggest increase in tourists.
The research was compiled by the Comite Regional du Tourisme (CRT). Bouches du Rhone is the most heavily-populated region of PACA. Last year welcomed a 3.4% increase in the number of tourists staying in the area overnight and a 7.8% rise in hotel stays.
As well as a large number of visitors arriving in PACA from across Europe, the region has boasted a sharp rise in the amount of tourists visiting from China, Japan and the United States.
With the holiday season beckoning on this sun-drenched corner of Europe, the Cote d'Azur is preparing for a summer of action-packed and up-market culture, entertainment and fun.