01 Sep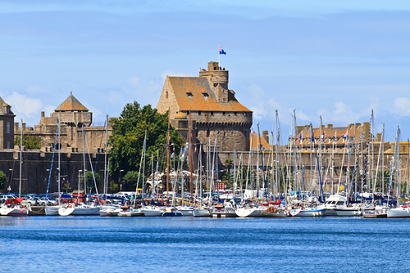 If you are looking for things to do when you embark your ferry at St Malo this October then you should pop in to the Quai des Bulles Festival. What can certainly be described as being a festival with a difference, approximately 400 comic strip artists will show you the art of the exclusive world of the cartoonist.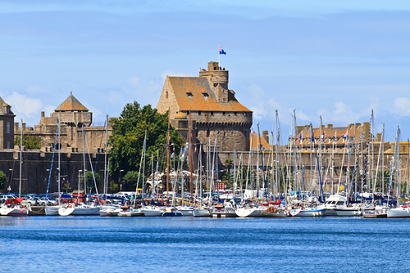 Held on the last weekend of October, a date that has been highlighted in Brittany's cultural calendar for many decades, 100 stands will congregate in the town. Visitors can enjoy watching the cartoonists in action making their fantasy figures come alive in front of them. Some of the world's best talent in the wonderful world of comics will be on display at the unmissable event.  Attendees can even buy original cartoon art to hang on your wall back home as a keepsake of your Breton autumn holiday.
The artists themselves will compete against each other and prizes are awarded for the different categories such as the young artist or 'Juenes Talents' or the prestigious 'Dunces Cap' award, ironically prestigious given its name. There is also a cinema showing cartoons so visitors can see all the animated cartoon heroes and villains come to life in vivid techno colour.
St Malo itself is a beautiful and historic town with a quaint old city wall surrounding narrow streets filled with interesting shops, bars and restaurants. You might take the ferry here from England when you are on the way to your Vintage holiday villa. It's always worth spending a good few hours in St Malo before you carry on with your journey.
So many of us charge off to our destination as soon as the boat docks but what's the hurry? You are on holiday and your villa will surely wait another couple of hours whilst you check over St Malo and the cartoon festival. Alternatively, it would definitely be worth taking a day out to see the festival if you are already snugly ensconced in your holiday accommodation. Unusual comic art festivals in lovely seaside towns don't come around too often.