Reasons why Mallorca's Palma remains a top tourist destination
Palma, on the island of Mallorca, is a bustling town which attracts a throng of tourists all year round, seeking sun, fun and culture. If you are thinking about heading to Palma, take a look at some of the reasons why this vibrant town remains a top tourist destination.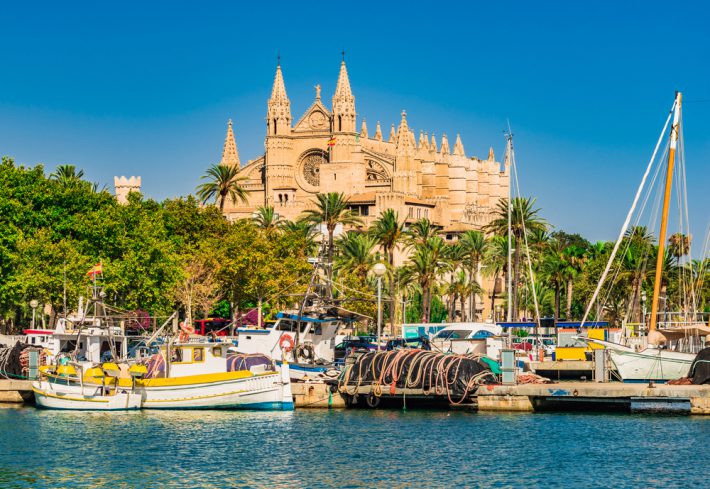 Delicious cuisine
There is a wide variety of choice when it comes to places to eat in Palma. Restaurants serve a combination of traditional Mallorcan dishes and a large variety of international cuisine.
Fabulous shopping
Palma, along with other centres such as Inca and Manacor, is perfect for self-confessed shopaholics! Here you will find trendy boutiques, with designer brands, local designer products, arts and crafts and souvenir shops. There's also plenty of supermarkets in Palma, where you can pick up those essential holiday amenities.
A great base to explore Mallorca
Palma is a great base to explore what the island has to offer, such as the 23 golf courses and 20 marinas dotted along the coast for a trip around the island. Take a boat to visit the Canyon Gates of Paradise for incredible views of the island.
Palma Aquarium and water sports
Take the children to the Palma Aquarium to become acquainted with many of the unique species of the Mediterranean for a memorable day out.
Water sports are popular in Palma and the surrounding vicinity, where you can experience windsurfing and kite surfing, snorkelling and diving. A little way inland is also hang-gliding, canyoning, and caving, as well as a maze of interesting routes for hikers and cyclists.
Cathedral of Palma
The Cathedral in Palma is an iconic building overlooking the city. It really is worth a visit to see the Catalonian Gothic-inspired architecture.
Jardines de S'Hort Del Rei
For some quiet contemplation time, visit the Jardines de S'Hort Del Rei, superb gardens in the heart the city. There are also plenty of churches, galleries and museums to visit.
If you are looking for high-quality, self-catering accommodation on Mallorca, here are two fabulous villas on our Mallorca property portfolio.
After the bustle of the city, this hideaway cottage nestled in the wooded hillside of the Ca'n Bosc Valley offers quality self-catering accommodation. Baldregat has two bedrooms, two bathrooms and wonderful panoramic sea views from the pool and terraces. This country cottage is away from it all but only 4.5km to the Roman town of Pollença where all amenities can be found.
Bright, modern and welcoming, this substantial, semi-detached house makes a more than comfortable holiday base on Mallorca. Ses Crestes sleeps up to six people in three bedrooms. The villa benefits from a fenced pool and is just a 125 meter walk to two sandy coves and a simple beach bar/restaurant.