20 Dec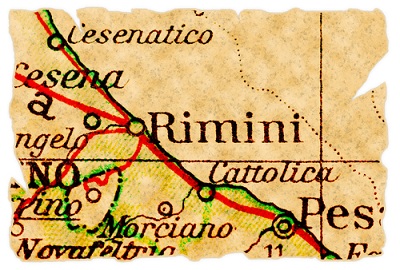 Without waiting for the onset of spring and summer, a trip to the popular seaside resort of Rimini on Italy's Adriatic coast in mid-February may be just the destination to wane those late-Winter blues. Aside from its many impressive Roman ruins, a 15 kilometre long, sandy beach and a seaside promenade lined with bars, restaurants and nightclubs, Rimini is home to one of the most spectacular and renowned festivals dedicated to the food and drink industry in Italy.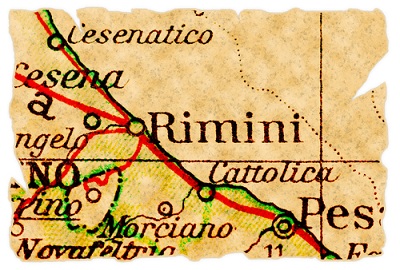 From 19 – 22 February 2011 the Italian town of Rimini will blend traditional Italian gastronomic tastes, rites, trends and eating out round the clock. This huge event devoted to representing the entire food, beverage and seafood market requires a whopping 85,000 square metres of exhibition space. Although with more than 1,000 food and drink companies exhibiting their wares, it is no wonder this simply delicious food festival requires such vast expanse of exposition space.
This annual event covers every aspect of an industry that exceeds 70 billion euros a year in Italy and, goes without saying, is taken extremely seriously. Rimini's International Food Festival 2011 explores literally every portion of this multi-billion euro industry, concentrating particularly on innovations within the realms of eating out, products, venue formats and trends.
This year however, the event is to take on a new slant. The International Food Festival will be held simultaneously with the AGFRIFIL agri-food chain expo, to highlight the entire food chain cycle, 'From the land to the consumers.'
AGRIFIL is the only organization in Italy solely committed to the agriculture-food chain and not to product groups. According to organizers of the event:
"It will be an innovative show, launched to create cooperation and face a continually evolving market. The expo addresses all those who part of the agri-food chain: farms, producers, processors, service and technical facility providers, communicators and consumers."
If you are partial to a bit of Italian cuisine and want to escape to grey and gloomy British February weather, why not join the 1,000 exhibiting companies, 76,123 trade visitors, 4,000 business meeting between exhibiting companies and foreign investors from 38 countries and be part of what promises to be a truly flavoursome event.