22 Mar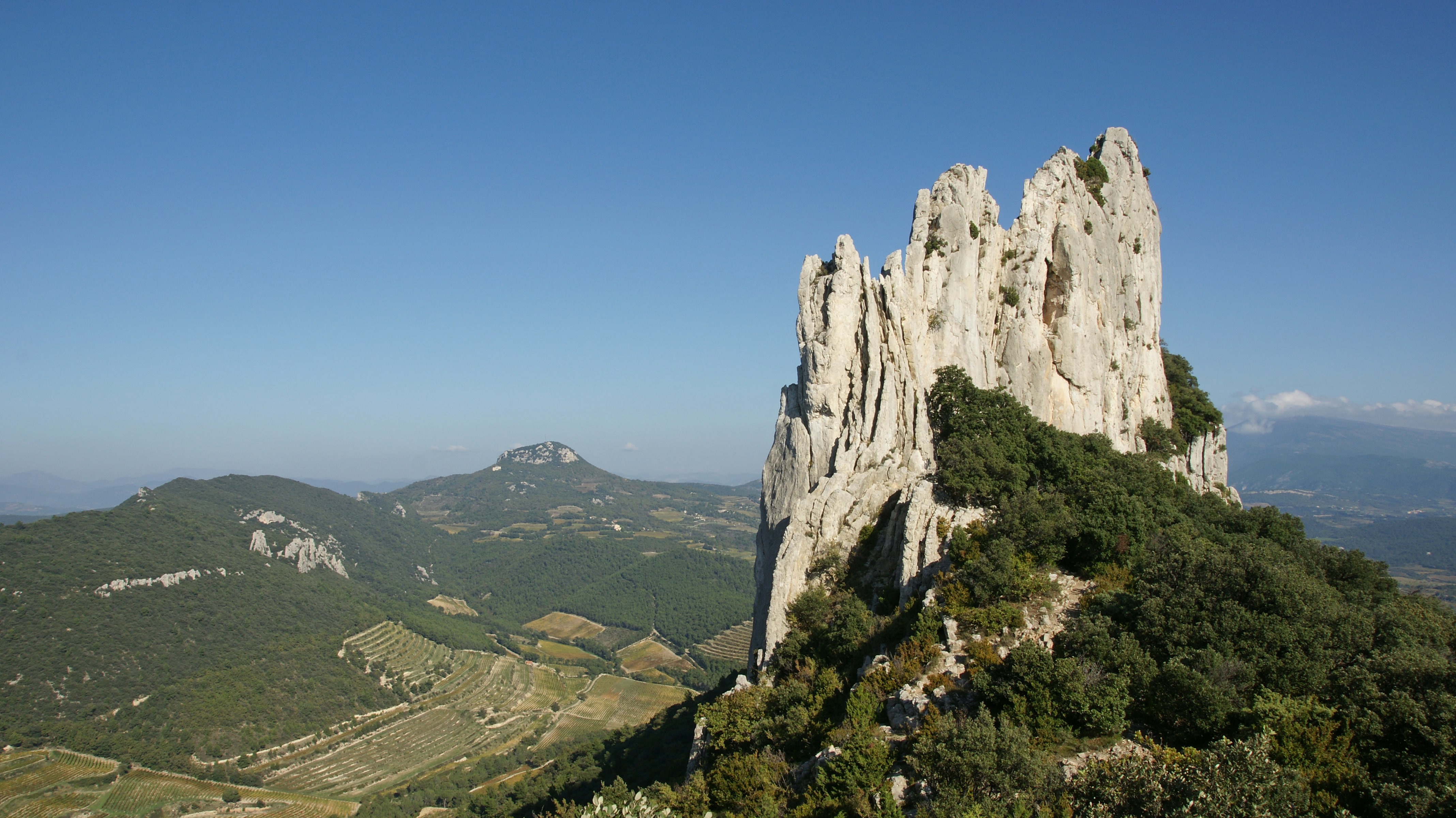 The immaculately-chiselled peaks of the Dentelles de Montmirail, that rise majestically out of fields of grapevines and olive tree-strewn meadows, are the perfect place for hiking and taking in the incredible scenery this part of Provence is home to.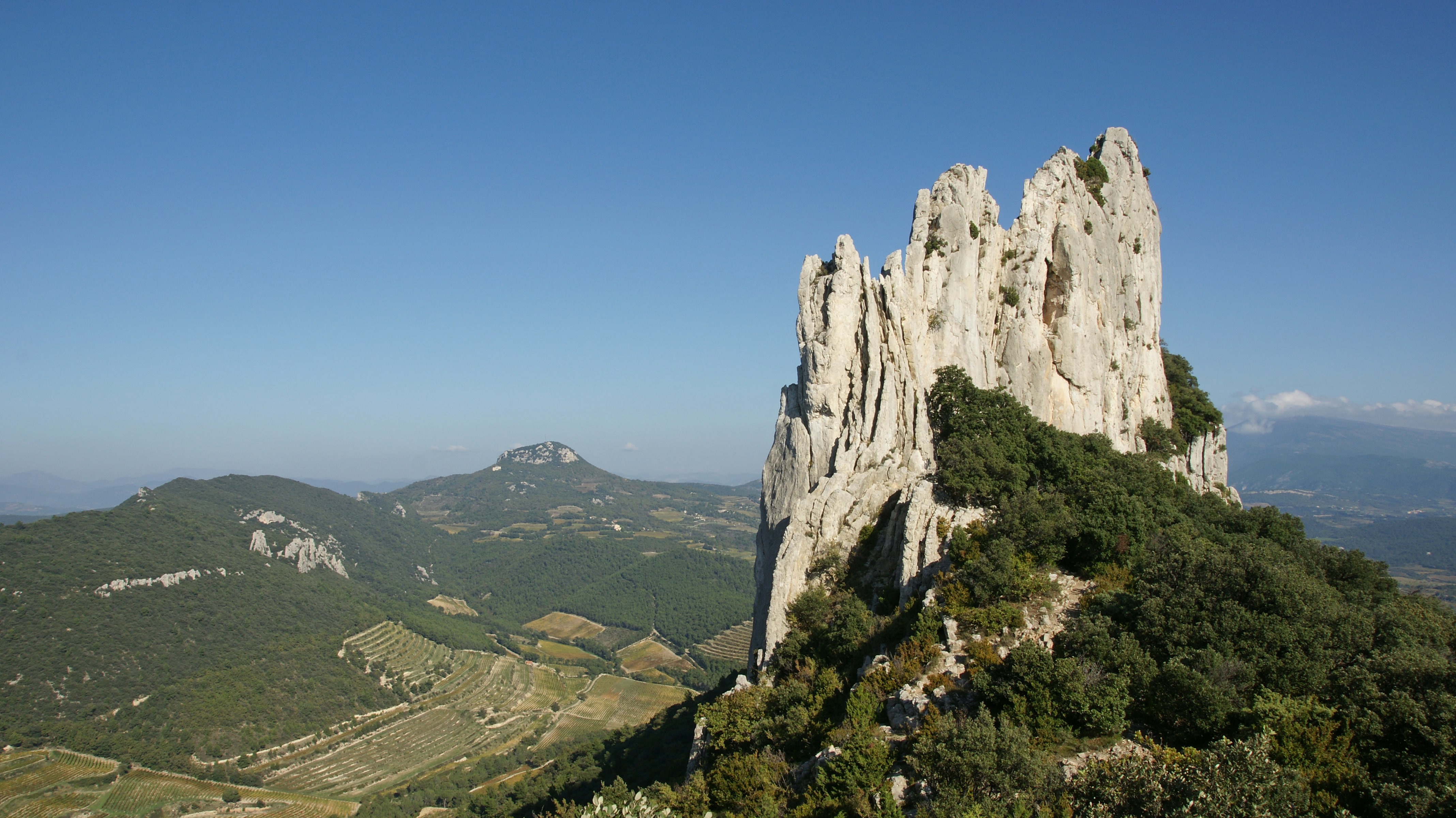 These prominent limestone cliff edges framed by the cobalt Mediterranean sky, are also, quite simply, a paradise for rock climbers.
This beautiful stretch of scenic splendour in Provence extends for five miles from the quaint village of Carpentras to Vaison la Romaine to the mighty Mont Ventoux.
The unmistakable jagged crest of this chain of mountains was formed by Jurassic limestone being forced in a vertical position and then folding, creating the distinct spikes and ridges the Dentelles de Montmirail are renowned for.
Augmenting the unique splendour of the Dentelles de Montmirail are the birds the area attracts, where many a unique breed like the Eurasian eagle-owl nests in the craggy rock faces throughout the year.
The Dentelles de Montmirail are the foothills of Mont Ventoux, which is the highest peak in Provence. St-Amand is the highest peak of the Dentelles, standing at 734 metres high.
Rock climbers of all abilities head to the unique landscape of the Dentelles to accomplish climbing up vertical walls, slabs and overhanging, well-bolted routes.
Hikers of various levels also flock to this exceptionally pretty part of the Rhone Valley, where there's a network of trails of varying lengths and difficulty ratings, providing stunning views over Mont Ventoux and its surrounding plains.