21 Mar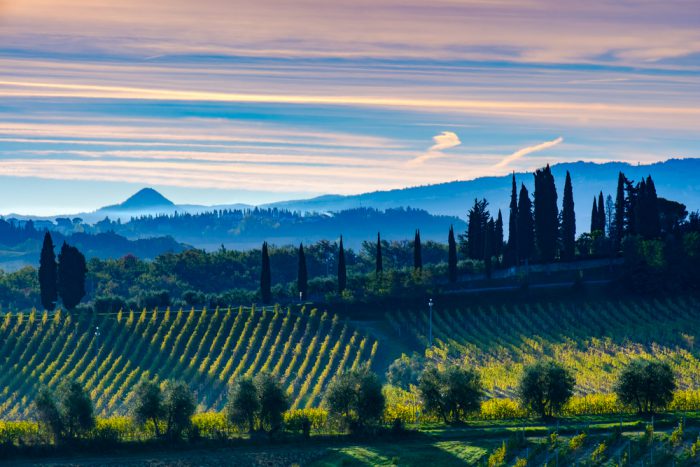 Tuscany and the spring go together like a horse a carriage, like cheese and wine, like sea and sand. Why? Because during the warm and sunny months of spring, Tuscany's verdant rolling landscape becomes even greener, its emerald hillsides sprinkled in floral splendour, its majestic vineyards blossoming tirelessly, and its new-born birds singing in symphony through the valleys.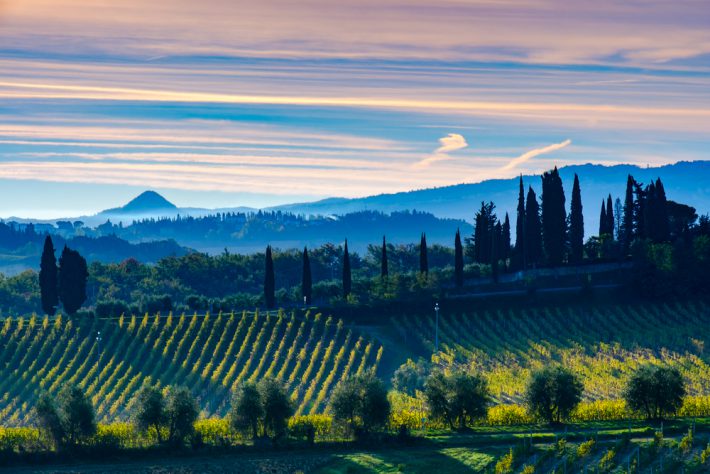 Spring really is an idyllic time to soak up Tuscany at its best.
One of the most mesmerising and memorable places to visit in Tuscany during spring is the Val D'Orcia. This beautiful valley is laden with many a remarkable marvel and it comes as no surprise that the valley is a UNESCO World Heritage Site.
Italian food lovers will be in heaven in the Val D'Orcia, where they can sample many tasty delicacies unique to the region, including the Marzuolo truffle, coupled with a glass of the internationally-famed Brunello di Montalcino wine.
Another place to head to in order to witness Tuscany at its best during the spring, is the Garfagnana These mountainous highlands sit behind the enthralling town of Lucca. During spring, the rolling hills of the Garfagnana radiate an especially verdant glow. This exceptionally pretty region of Tuscany is scattered with vineyards, meadows, and woods laden with chestnut trees. Yes, it's safe to say that the months of spring when the natural world awakens from its winter slumber is a particularly special time to experience the Garfagnana.
Another area of remarkablebeauty is Maremma in southern Tuscany, which borders the Tyrrhenian Sea. Asides meandering through the postcard-perfect countryside doused in lavender, poppies, daffodils and almost every floral delight Italy is blessed with during spring, sampling the delicious cuisine in the Maremma is a memory to uphold.
If you are looking for somewhere to stay this spring amongst Tuscany unique landscape, Vintage Travel has a comprehensive portfolio of villas available to rent in the region.
Couples looking for a romantic escape to Lucca might be attracted to II Ciocchetto, a beautiful modern villa set within the rural splendour that surrounds the vibrant city of Lucca.
Or larger parties of eight might be interested in the enticing villa of Ca di Cicala, nestled within the woods, vineyards and tobacco fields in a hidden valley on the Tuscan/Umbrian border, 25 miles from the bustling town of Cortona.