12 Dec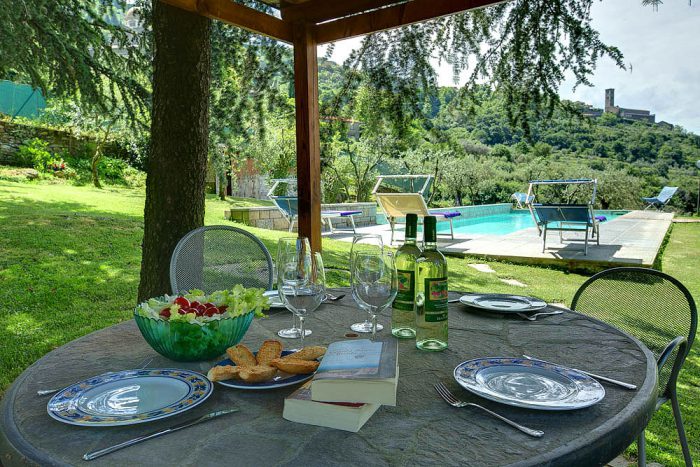 Tuscany has many wonders. Its ancient cities and towns of Pisa, Florence, Siena and Lucca, to name just several, lined with fascinating architecture and enthralling sites from bygone eras in, interspersed with emerald countryside that stretches as far as the eye can see. This timeless, unrivalled beauty has long made Tuscany a favourite destination for couples seeking a romantic break by themselves.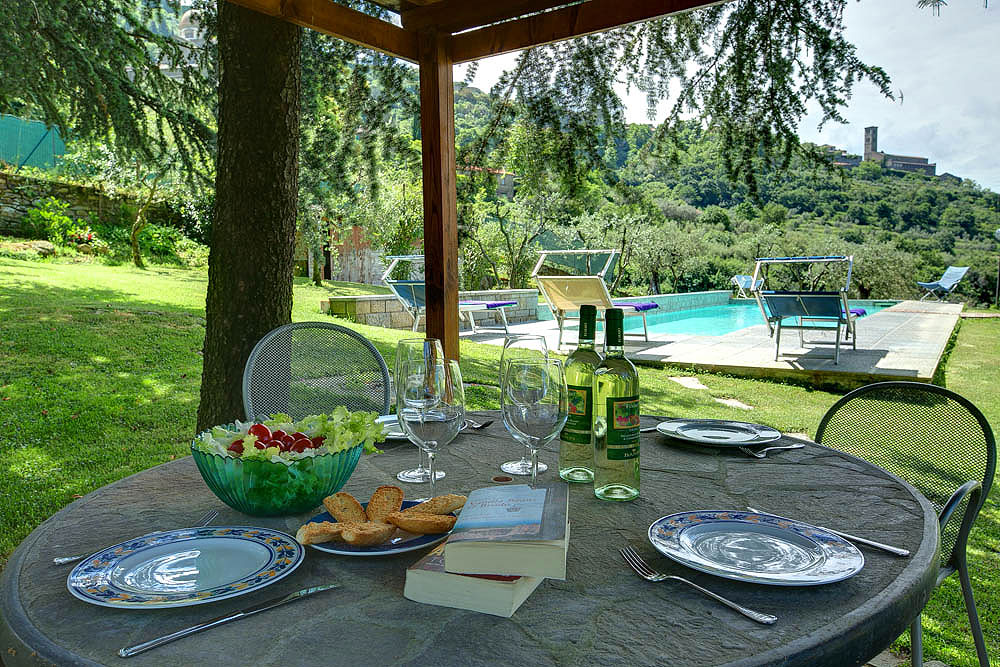 If you are planning a romantic escape to one of Europe's most enchanting regions and are looking for cosy and characterful accommodation to do this part of Italy justice, then take a look at the following three romantic villas for two in Tuscany.
Il Cioccheto, Lucca region
This charming one-bedroom country villa is hidden amid a pretty vista of pine and oak trees. Despite its rural location that provides couples with peace and tranquillity, Il Cioccheto is just 6km from the traditional, walled town of Lucca.
Steeped in culture, history and romance, this picturesque Tuscan town is the perfect place for couples to idle away an afternoon, wining and dining in one of the many top-quality restaurants, then unhurriedly meandering around the city's streets, admiring the many ancient marvels this gem of a Tuscan town preserves.
La Radura, Garfagnana Valley
If there's a corner of Tuscany that's especially pretty, tranquil and romantic, it's the verdant land of the Garfagnana Valley. One exceptionally romantic villa that blends in with the distinct bucolic beauty of the area is La Radura.
This beautifully restored stone cottage is set within an idyllic landscape of woods and vineyards, boasting beautiful views that stretch across the valley. Essential amenities and a quality local restaurant can be found at the traditional village of Calavorno, just 3km from this exceptionally romantic retreat.
Casale Fonteluccia, Eastern Tuscany
Another beautiful Tuscan home that's hidden amongst the flourishing vegetation Tuscany is renowned for, is the pretty, stone-façade property known as Casale Fonteluccia.
This traditional Tuscan cottage is superbly positioned for couples yearning peace and solitude within unrivalled countryside yet within a stone's throw of the restaurants, shops and sites of quintessential Tuscan town.
One side of this stunning cottage gazes across olive groves and the other looks out towards the imposing walls of the beautiful medieval town of Cortona.