02 Feb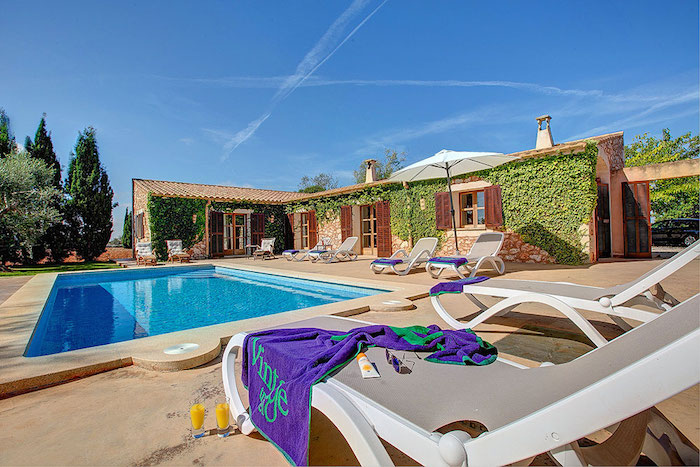 If you are looking for a peaceful break in the sun this year, then heading to the tranquil surrounds of Sa Cadernera just three kilometres from Felanitx on Mallorca would be definitely worth considering.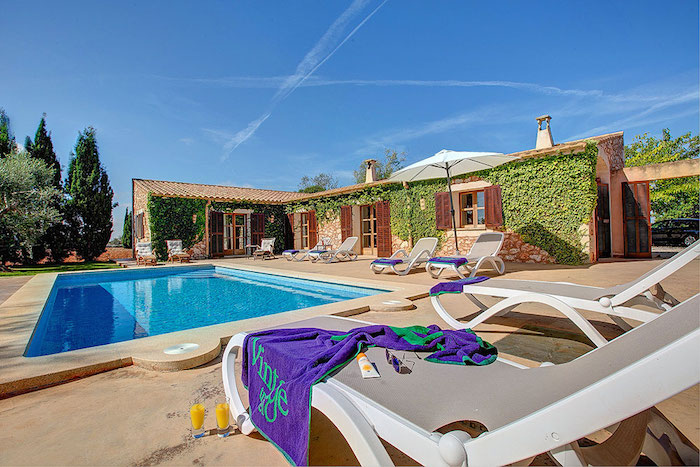 This stunning three bedroom, two bathroom villa can sleep up to six guests in spacious comfort. Being encased by bucolic Mallorcan countryside every way you look, Sa Cadernera is the perfect spot to get lost in peace, tranquillity and rural adoration.
The bright and spacious villa enjoys an open-plan design. The roomy lounge extends seamlessly onto barbecue terraces and the pool area. The double bedrooms are en-suite with patio doors that also lead you conveniently to the villa's magnificent private pool.
Essential modern conveniences are at hand at Sa Cadernera, including Satellite TV, DVDs and Wi-Fi. The modern kitchen affords a glamorous and stylish design and is equipped with everything the modern-day cook requires to rustle up delicious holiday gastronomic delights!
The empty fields sporadically dotted with characterful-gnarled trees with the hilltop monastery of San Salvador in the background, beckon guests outside into the open air where they can enjoy a number of external treasures.
The large private pool with Roman steps will entice all the family into its aqua water. This inviting pool lies adjacent to a fertile lawn scattered with a myriad of trees which cast some welcoming shade onto Sa Cadernera's sun-drenched grounds. A barbecue sits snuggly in the corner, conveniently positioned to carry food to the nearby shaded terrace and enjoy first-class al fresco wining and dining in the most inspiring of surroundings.
And what a sight the villa is as you look back at it from the grounds. This low-lying property has a stone-clad façade, sprinkled in a healthy dousing of emerald ivy, a beautiful contrast to the cloudless clue sky overhead.
As appealing as Sa Cadernera is, a whole world of intrigue and beauty is waiting on your doorstep. Just three kilometres from the house is the traditional rural town of Felanitx. Asides being in the centre of Mallorca's wine-producing area, Felanitx is known for its 'green pearls' – capers. These delicious local delicacies are sold in abundance at the town's Sunday morning market, which sees locals and visitors flock to the many delightful stalls around the church of San Miguel.
Of course a holiday on Mallorca wouldn't be complete without spending some time on the beach. Sa Cadernera is conveniently located just 15 minutes from the stunning beaches at Porto Petro and Cala d'Or, both of which have a handful of great seafood restaurants.
Yes, it's safe to say the very best of Mallorca is on your doorstep at Sa Cadernera.
For more information visit: https://www.vintagetravel.co.uk/villa_details.cfm?p_id=1267