06 Mar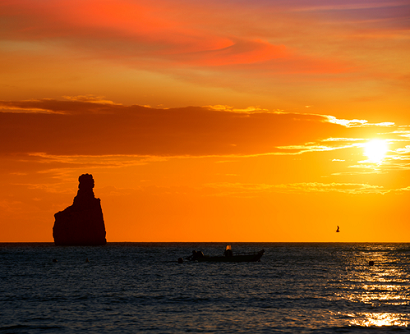 Can you go to Ibiza if you're on the wrong side of 40? Can you take children to Ibiza? And will you enjoy a holiday on the island if you're not an outright clubber? The answer is, of course, yes to all three but the reputation the island has built up over the years as being Europe's clubbing capital means that posing such questions isn't so ludicrous.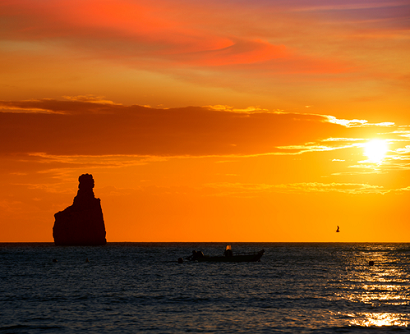 As well as having an unrivalled party scene that attracts youngsters in their droves in the summer months, Ibiza possesses a rich heritage. It's cuisine is pretty top-notch too.
Eivissa
Take, for example, the town of Eivissa. As William Cook wrote for The Guardian, probably the best thing that happened to Eivissa was San Antonio. San Antonio is the name synonymous with Ibiza's high-rise hedonism. When the postwar charter flights started taking holidaymakers to Ibiza, this west coast resort became the hub of the island's mass tourism. As a consequence, the likes of Eivissa on the east coast were left alone.
With an incredible history of Romans, Moors, Phoenicians and Carthaginians, Eivissa has a hive of ancient and architectural treasures. The town rightly became a UNESCO world heritage site and remains one of Ibiza's most culturally-inspiring delights.
So what about Ibizan food?
Unlike the French and more latterly the English, Spanish food has had a lot of bad press. The food critiques' tendency to dismiss the Spanish tapa as little more than garlic, meat and lashings of olive oil has been revised in recent years with many asserting the best food in Europe is now stemming from Barcelona rather than Paris.
With a scattering of top-notch restaurants across the island, Spain's pole position in the race for the best cuisine in Europe certainly seems to have spread to Ibiza.
For a mouthwatering octopus salad starter followed by gnocchi alla sorrentina, try Ibiza's Trattoria del Mar. If perfectly grilled fish and lobsters taken straight from the sea tickles your fancy, head to Madrigal. Of course a trip to a Spanish island would not be complete without sampling the local paella. For a paella experience you'll be talking about in years to come, make sure you pay Ca N'Alfredo a visit. Don't let the grumpy old man put you off, he makes legendary paella!