01 Jul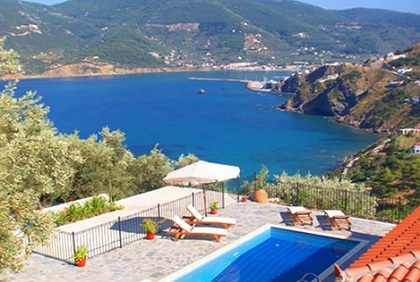 From August 6 until August 13 2011, a new type of tourism will hit the waters and shores of the island of Skopelos.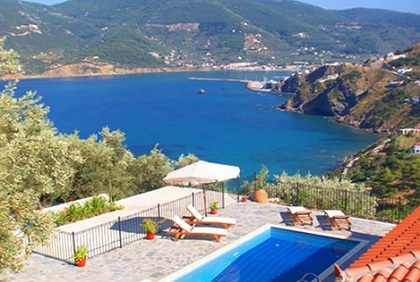 In combination with the National Offshore Championship, the North Aegean International Sailing Week (Skopelos sailing week 2011) will take place, proving that Skopelos can be used as a competitive venue and the unique diversity within the tourism sector of the island.
Skopelos is a popular location for sailing, with boats of all shapes and sizes seen bobbing up and down on the waters surrounding the island.
The venue for this year's competition was purposely chosen by the committee of the Thessalonki Offshore Racing Club, who appointed the island because of its immense natural beauty and convenient position in the middle of the Aegean Sea.
In holding the NAISW 2011, the organisers of the competition and the people of Skopelos are intent in demonstrating to the outside world that they are proficient in hosting such an important and revered sporting event. According to organizers of the NAISW:
"With the organisation of the several events in August we have a chance to show visitors and contestants that Skopelos is unique in many ways. We all have to work together and give information to the visitors about the island, show our pure agricultural products, the nature and our hospitality."
A total of twelve national sailing clubs from across Greece are expected in be represented in the sailing championships in August, with some of the most competitive boats and crews from the nation keen to be involved in the action.
For those that have visited Skopelos a return visit is almost always guaranteed. Being the greenest island on the Aegean Sea, Skopelos is the very essence of the word 'picturesque'. Hidden beneath a blanket of pine trees, Skopelos is rich in culture and history, fusing the sophisticated and lively with the tranquil and charming.
The fact that this 'shimmering emerald island' is hosting such as a prominent sailing event is yet more evidence of the cosmopolitan nature of Skopelos.
To really take advantage of the island's stunning beauty, you should consider staying at Vintage Travel's luxury 2 bedroom villa in Skopelos, 'Maro', pictured above.