11 Mar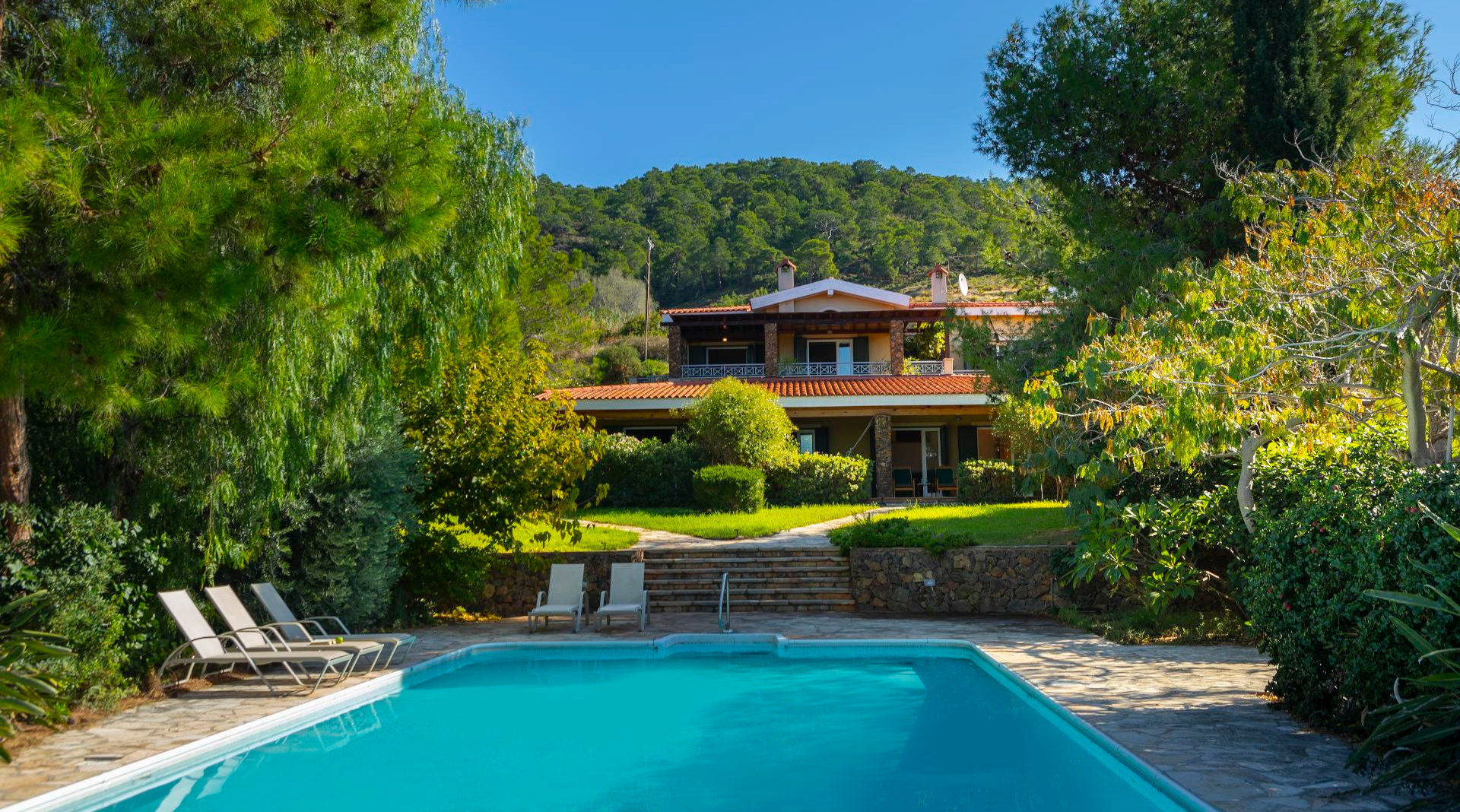 If you're looking for somewhere beautiful to stay for a party of eight in West Cyprus, then let us introduce you to Sea Pines. This stunning villa is nestled amidst pine-clad hillsides and boasts incredible views of the nearby sea that laps the picturesque Chrysochou Bay.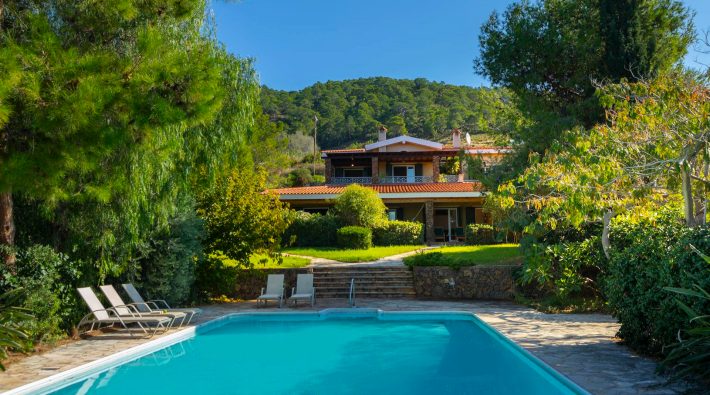 The spacious and airy Sea Pines comprises of three bedrooms and three bathrooms, sleeping up to eight guests in comfort. With chunky wooden beams overhead and cool terracotta tiles underfoot, Sea Pines radiates a traditional ambience that's complemented by stylish furnishings and fittings.
There's plenty to do in the stylish villa to keep the whole party entertained, including playing tennis on a floodlit tennis court, bathing in the villa's larger than average private swimming pool, and enjoying wining and dining while taking in the panoramic views from the open and covered terraces.
Sea Pines really lives up to its name, with large windows in each room making the most of the fabulous views that comprise of little more than hills carpeted in pine trees rolling towards the azure water of the sea sparkling under the sunlight.
Leaving this well-facilitated and ultra-stylish villa and its extensive grounds surrounded by a lush landscape of verdant foliage and trees, might not be easy, but with the sandy beaches of Chrysochou Bay on your doorstep, excursions out are highly recommended.
The small cove that lies to the far western end of the bay not far from the 'Baths of Aphrodite' is the perfect place to lay the towel for the day and soak up the sun's rays and the unique beauty of Western Cyprus.
To view photos of this magnificent villa in one of the prettiest corners of Cyprus and to check availability and make a booking, visit the Sea Pine's webpage here.